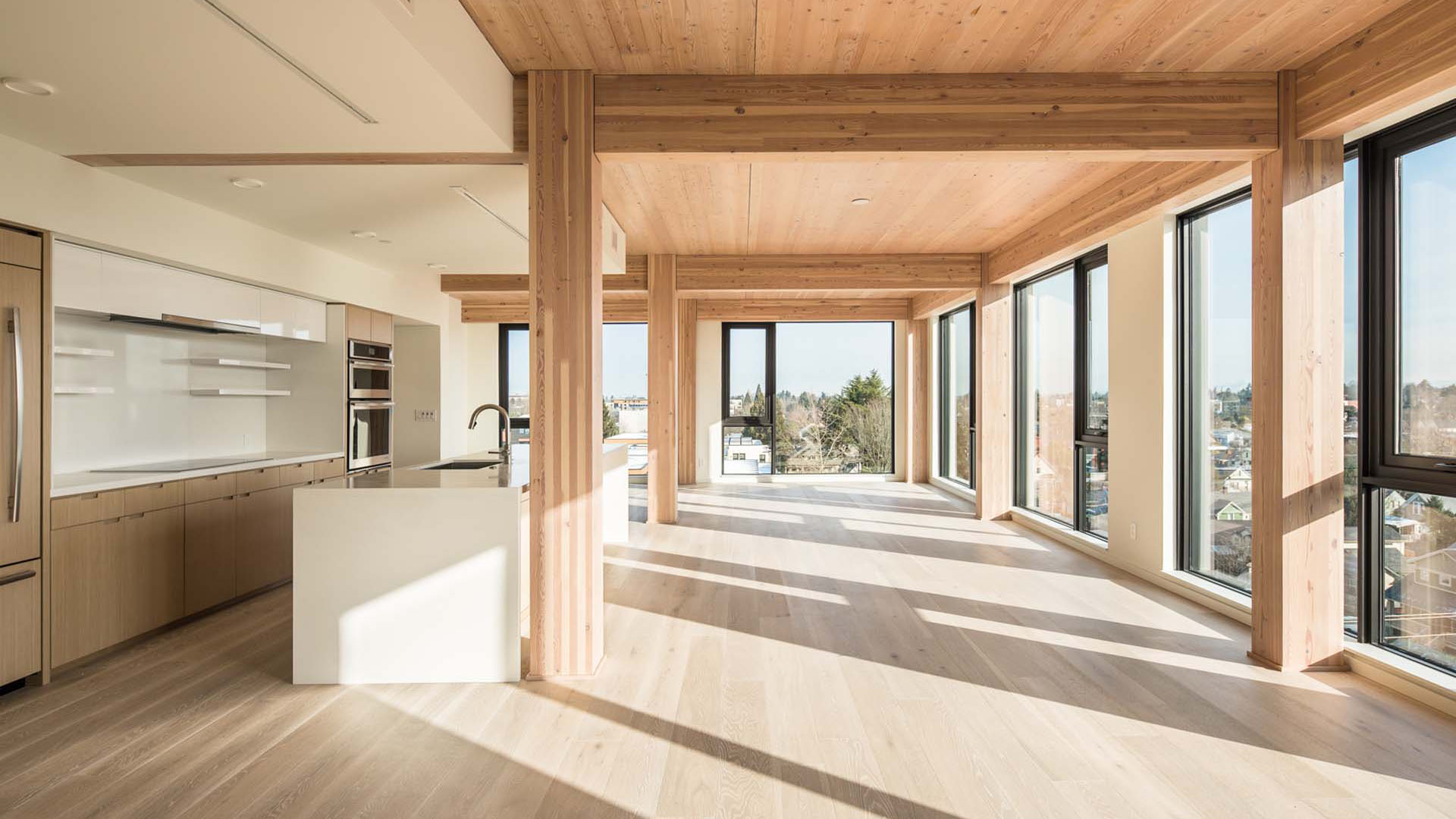 Light wood-frame construction has long been a go-to for high-density mid-rise projects that are also cost-effective. Mass timber is also increasingly used in this category, for "tall wood" buildings and to add value and beauty to projects of all scales. Both offer advantages that include a shorter construction schedule and a lighter carbon footprint (among others). Utilize the resources in this section to learn about the benefits and nuances of light-frame and mass timber systems in multi-family and mixed-use projects.
Solution Papers
Accommodating Shrinkage in Multi-Story Wood-Frame Structures
Designing a wood-frame building that's 3+ stories? As this paper demonstrates, accommodating wood shrinkage is both necessary and straightforward.
View Resource
Resources for Multi-Family / Mixed-Use Projects
Get the practical information you can apply to projects. Learn about the latest advances and code requirements, explore innovative projects, and expand your knowledge of wood design.
Tools & Guides for Multi-Family / Mixed-Use Projects