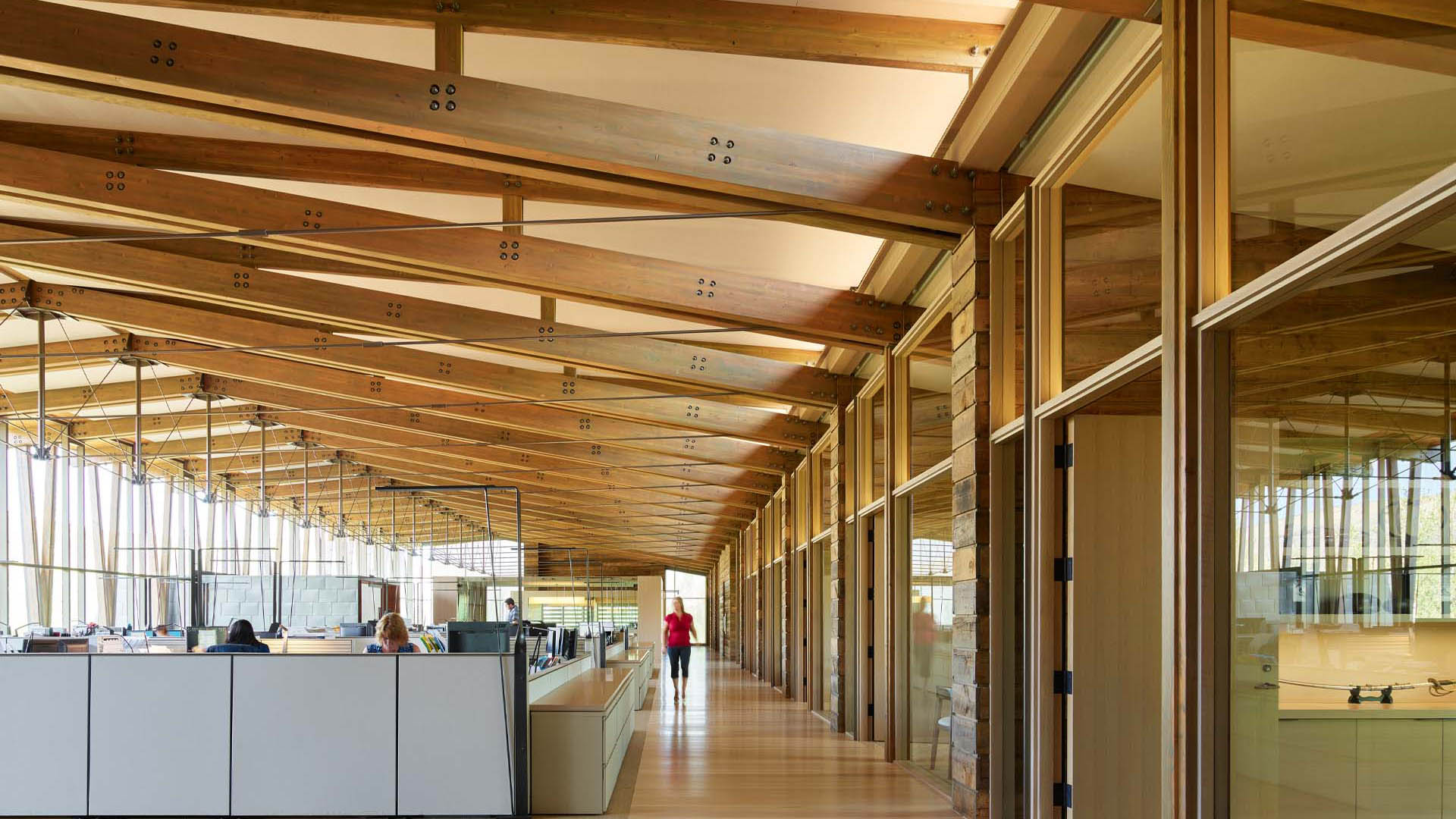 Beauty + sustainability + biophilic design = market distinction for wood office buildings. Office projects tend to be fairly consistent in their need for large open spaces and future adaptability—both of which can be accommodated with wood and hybrid systems. Wood's design flexibility lends itself to inspirational work environments. Its sustainability and light carbon footprint can communicate a company's values through structure. Its cost competitiveness makes wood a viable choice for your next office project.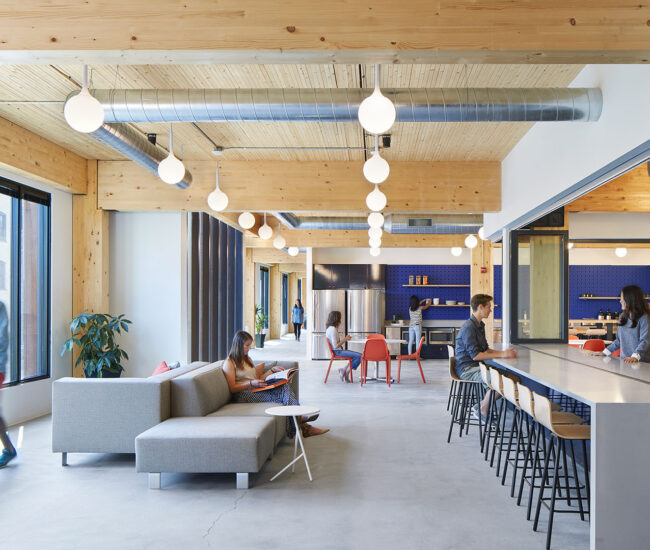 Case Studies
Breaking Convention with Wood Offices
Wood framing creates inspirational work environments that are code compliant, cost effective and sustainable.
View Resource
Resources for Office Building Projects
Get the practical information you can apply to projects. Learn about the latest advances and code requirements, explore innovative projects, and expand your knowledge of wood design.
Tools & Guides for Office Building Projects
Award Winning Office Building Projects