Nominate a Project for a Wood Design Award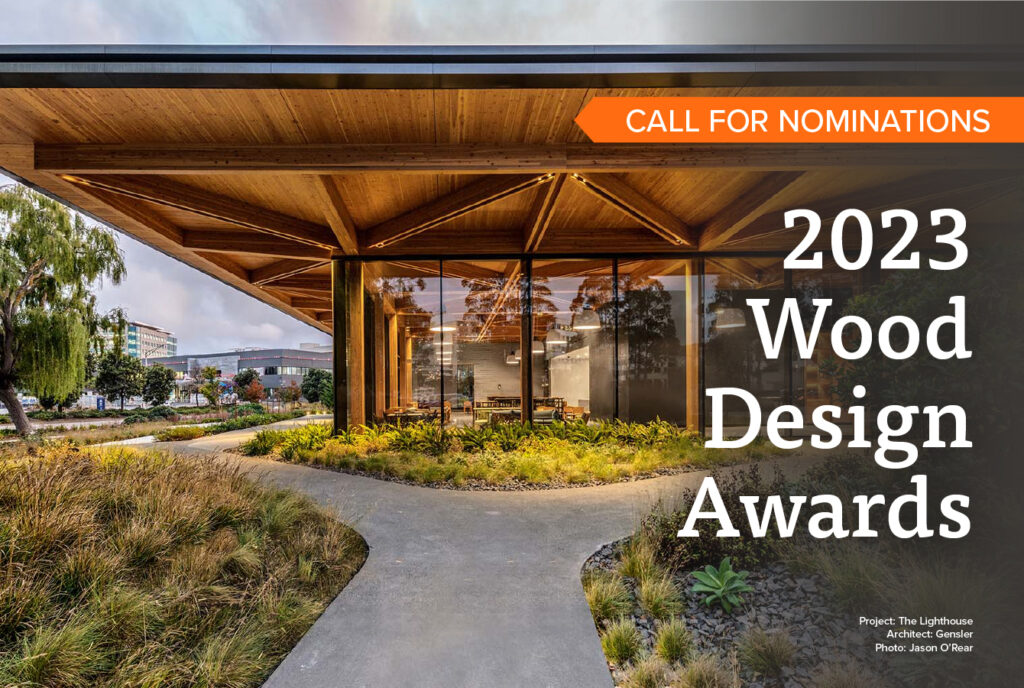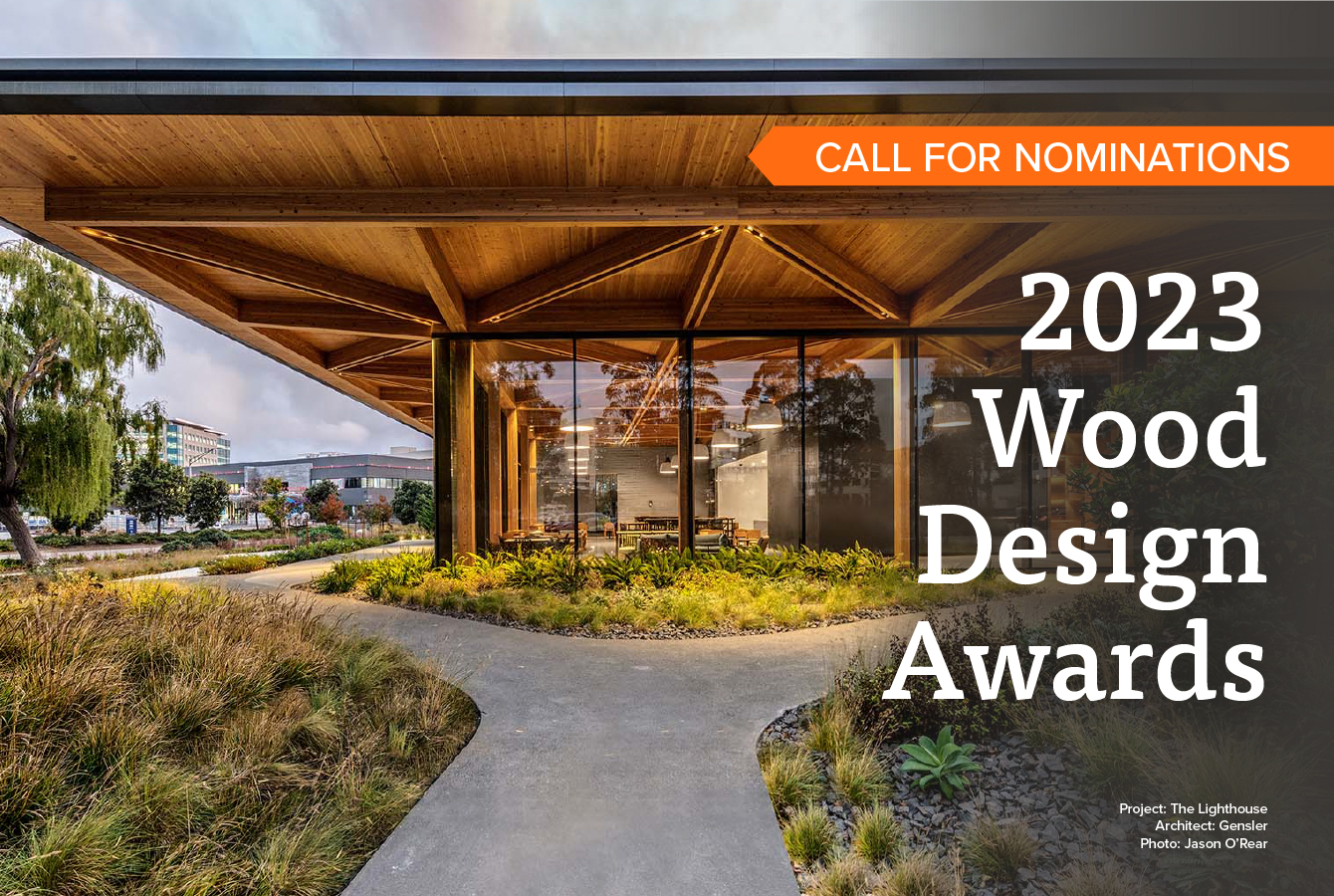 Deadline: October 14, 2022
Nominations are now being accepted for the 2023 U.S. Wood Design Awards. This year's categories include:
Multi-Family Wood Design
Commercial Wood Design – Low-Rise
Commercial Wood Design – Mid-Rise
Wood In Schools
Institutional Wood Design
Sustainable Wood Design
Beauty of Wood
Wood in Government Buildings
Durable & Adaptable Wood Structures
Before submitting a project, please read the submission requirements, category descriptions, instructions and nomination form preview.
Submit your project by completing this online nomination form.
Note: The form can be completed in more than one session using the same link, provided you don't clear the cookies on your computer between sessions.
An extension of WoodWorks' mission to help project teams design, engineer, and construct successful wood buildings, our Wood Design Award program seeks to recognize developers and design teams whose creativity and emphasis on quality continue to expand the possibilities for wood buildings.
If you have questions about a 2023 project submission or the Wood Design Awards in general, please contact Jaime Krohn.
Get inspired.
Browse through the WoodWorks project gallery to see the future of wood designed buildings.
View the Award Gallery
Celebrating Excellence in Wood Structures
The 2019-20 book is available for $45 plus shipping and handling. Shipping to continental United States only.
Buy Now