Supporting a future with more wood buildings.
Our team is fully remote, positioned across North America to provide each region with specialized technical project support and up-to-date education and resources. We are a passionate group of engineers, architects, construction management, and business development professionals – working together to help project teams realize the full potential of wood as a modern and sustainable building solution.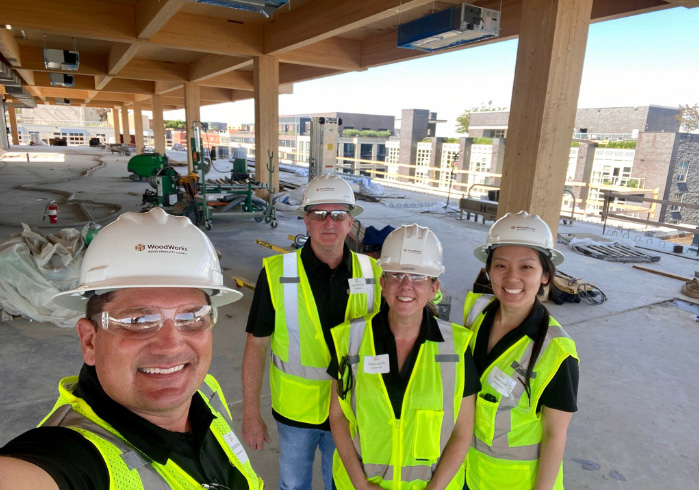 Equal Employment Opportunity Employer
WoodWorks is an active Equal Employment Opportunity Employer, M/F/D/V. WoodWorks welcomes men and women regardless of race, color, national origin, religion, age, sex, disability, veteran status, or other category protected by law.
A job description is a general description of the function and major duties of a job. It may not specify all duties, tasks, and assignments associated with a job. It is not intended to limit or in any way modify the right of management to direct, assign, and control the work of employees in a unit. Accuracy, attention to detail, ability to work effectively in a team environment and ability to work in an atmosphere of multiple projects and shifting priorities are requirements of all jobs at WoodWorks. Additional job-related qualifications may be specified for some openings. Job descriptions are subject to periodic review.