The result is a beautiful wood-steel hybrid canopy that seemingly floats over the ice sheet below. The structure met the community's aesthetic goals and budget by combining hybrid wood-steel trusses with glue-laminated timber beams (glulam) and decking (GLT), and round glulam columns. The structure is composed of 11 hybrid trusses, each made with glulam top chords and a steel sub-tensioning system. The depth (or cross- section) of the wood truss chords varies along the length of the girders, based on loading requirements. The hybrid trusses span 98-feet-5-inches despite a relatively low depth, leaving a clear height under the structure of 19 feet.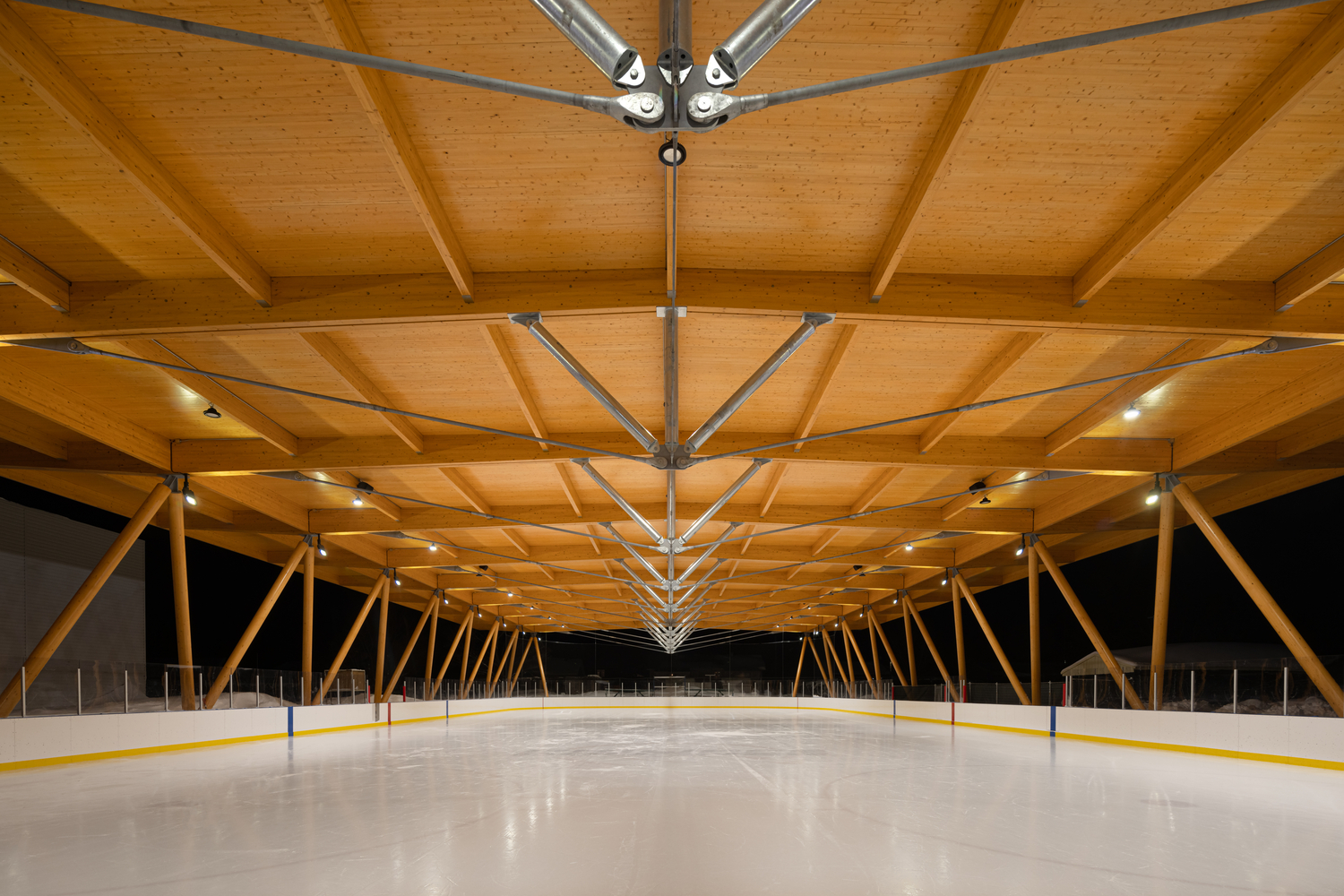 Download the case study to read more about the round columns, unique V- column lines, and how the team collaborated to make this civic project a reality.
Project Details
Location: Saint-Apollinaire, Quebec
Stories: One story
Size: 23,412 square feet
Completed: 2022
Project Team
Owner: Municipalité de Saint-Apollinaire
Architect: ABCP Architecture
Structural Engineer: L2C Experts – Conseils en Structure
General Contractor: Ronam Constructions Inc.
Mass Timber Engineer & Installer: Construction les Charpentistes
Mass Timber Producer: HASSLACHER Group