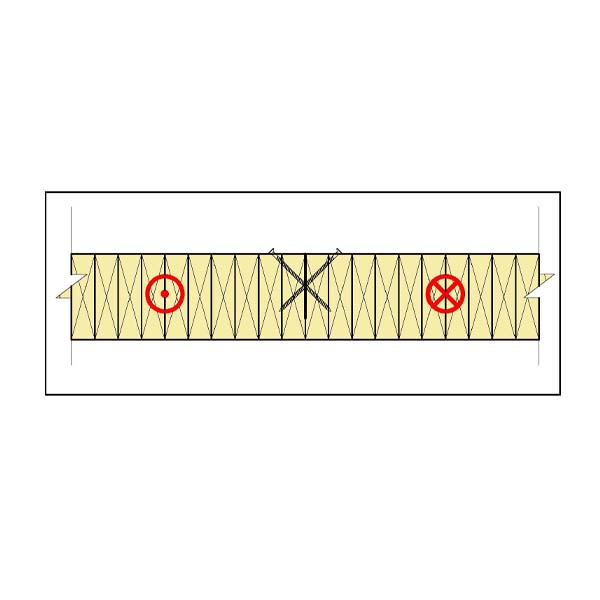 Panels Connect with Screws Across Butt Joint
Adjacent wall panels are butted together and fastened with fully-threaded diagonal screws.
Purpose: Transfer of in-plane shear along the panel-to-panel joint.
Design Notes
Capacity of connection is controlled by shear capacity of dowel-type fasteners.
Jig can be used for proper installation of diagonal screws.
Pilot holes can be drilled to aid in screw installation.
Ensure that screws do not extend beyond exposed panel surface.
Fire rating is Level II for CLT panels.
Class

Class 1

Load

Load Low

Cost

Cost $$

Const.

Constructability Moderate

Fire

Fire Rating I