Building Trends
Mapping Mass Timber
In the U.S., 1,860 multi-family, commercial, or institutional mass timber projects were in progress or built as of June 2023. See how WoodWorks tracks wood projects from design to completion.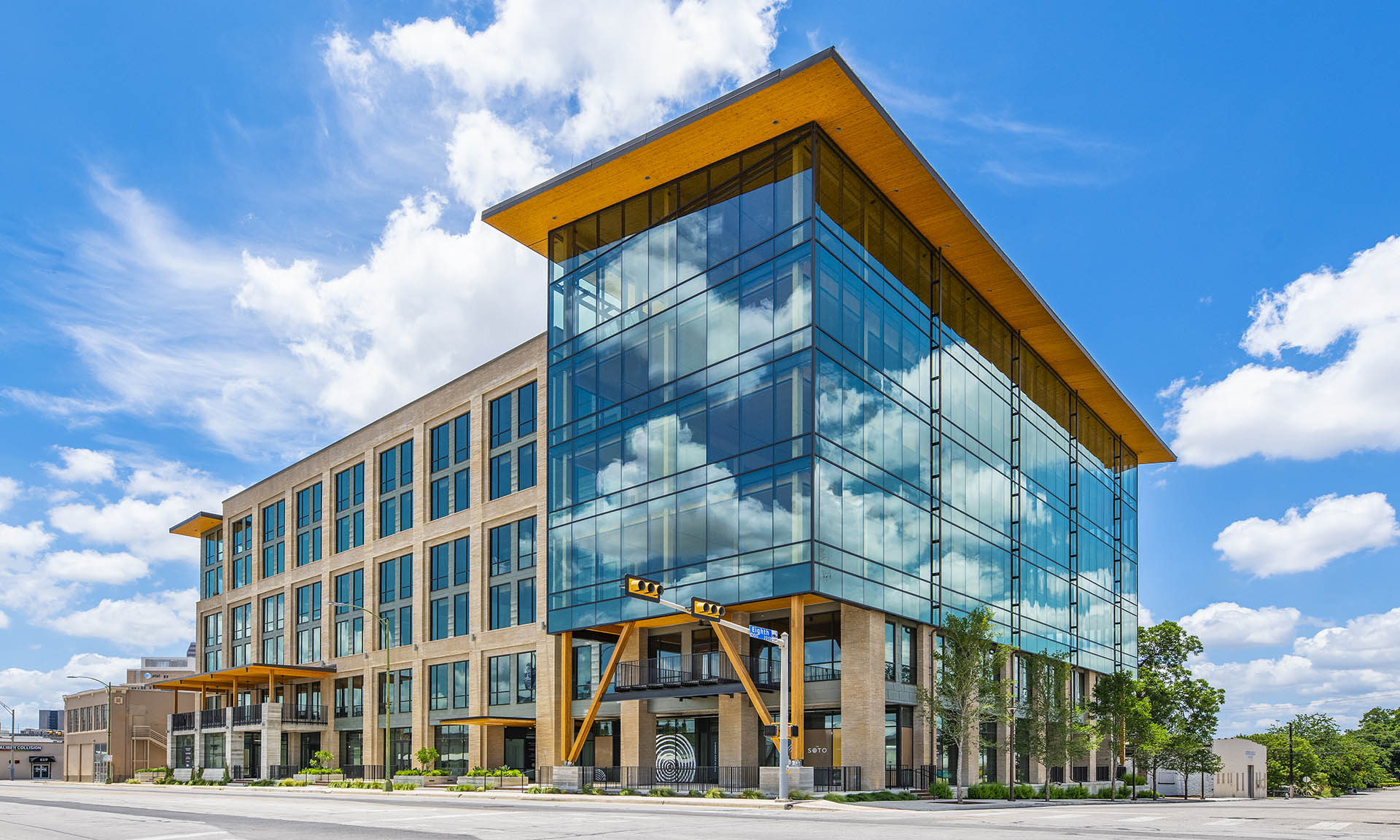 The WoodWorks Innovation Network (WIN)
Mass Timber Projects Under Construction and Built in North America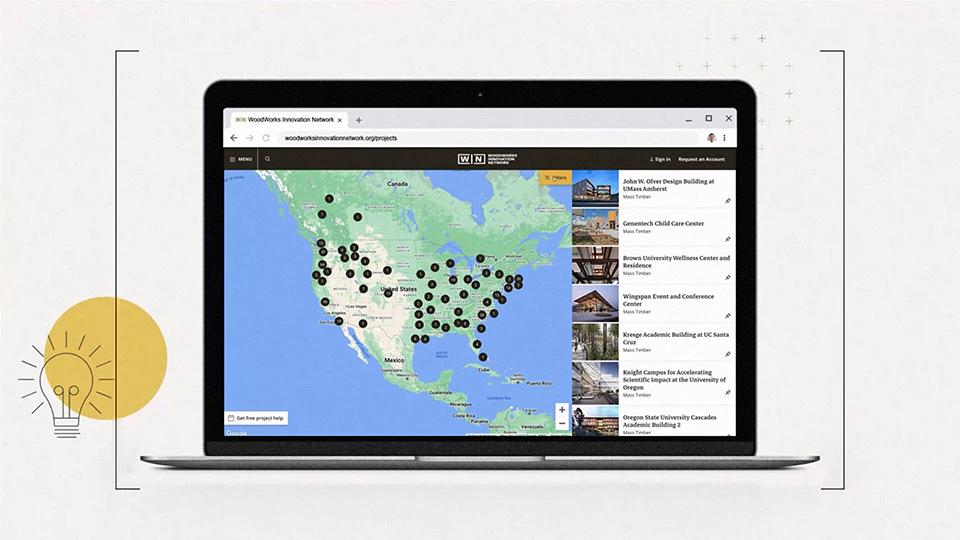 The accelerated market for mass timber has developers seeking inspiration from existing structures and design teams eager to show off their work.
WIN connects mass timber developers, experienced professionals, and those just getting started to share knowledge and work together to put more mass timber projects on the map. The WIN map showcases mass timber and innovative light-frame projects in North America that have broken ground or are complete.
Want to explore an interactive map of mass timber projects? Meet mass timber manufacturers? Connect with design teams with actual mass timber experience? It's all on WIN.
Market Trends Map
Snapshot of Mass Timber Projects in the U.S.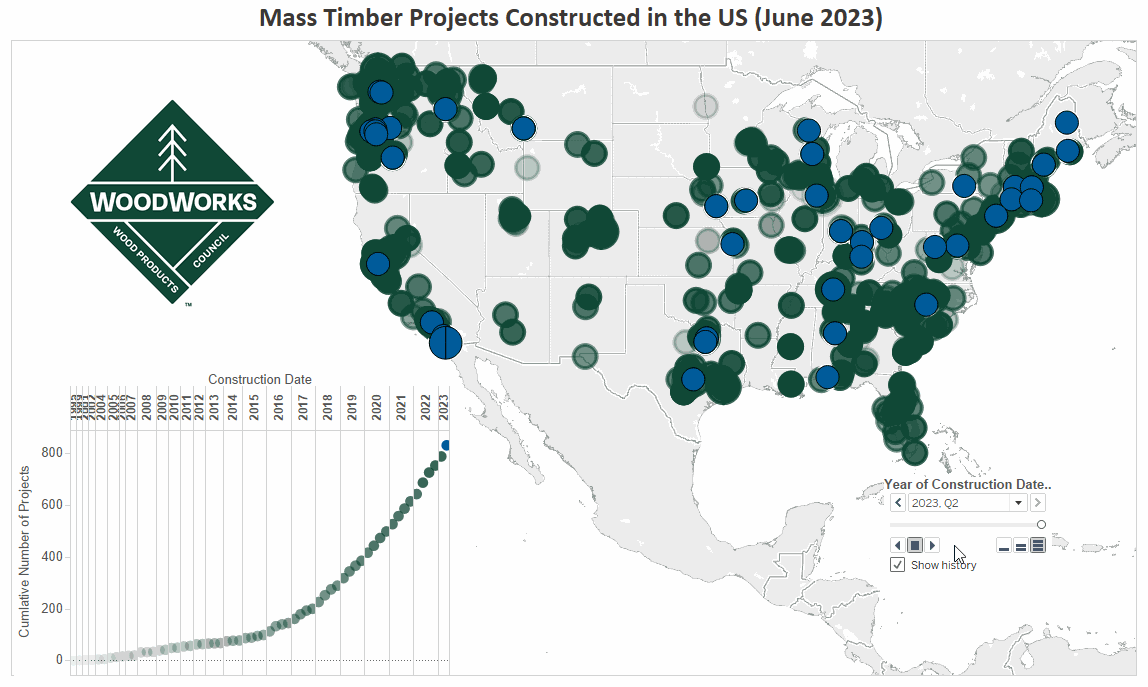 WoodWorks has been tracking U.S. mass timber and post-and-beam structures since the start of the modern mass timber movement. The map above is updated quarterly and provides a snapshot of mass timber projects under construction, and built across the country. Want to see all projects, including those in design?
Although WoodWorks tracks many projects, not all of them become a reality. This graphic includes 'In Design' projects* to illustrate the momentum we're seeing related to mass timber in the market.
*Please note that details on in-design projects are not publicly available.
Looking for more mass timber resources? Search and filter our library of technical resources, business case studies, tools and guides to get the information you need.
We have Regional Directors near you. Connect with us so we can help you make your mass timber project a reality.