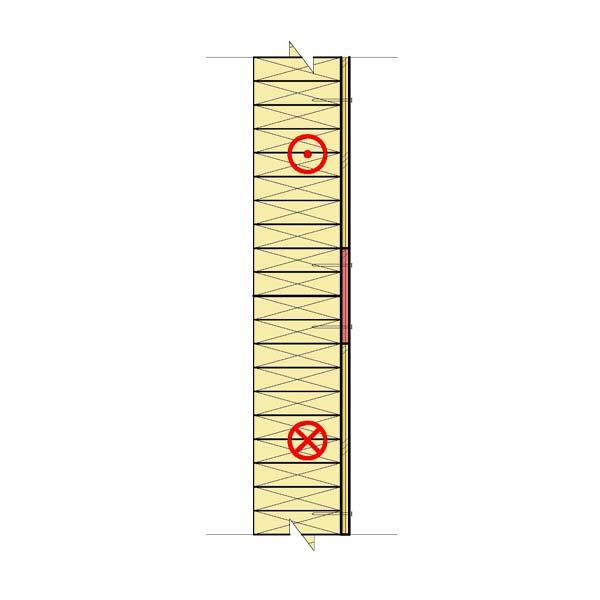 NLT or DLT Panels Connect with Single Surface Spline
Adjacent floor panels are butted together. A plywood spline is fastened to both panels using partially-threaded screws or nails.
Purpose: Transfer of in-plane shear along the panel-to-panel joint.
Design Notes
The capacity of the connection is controlled by the shear capacity of dowel-type fasteners.
Common for NLT and DLT panels.
Panels are manufactured with a layer of sheathing held back from the panel
edges to accommodate splines.
Where using nails, consider specifying nail gun nails instead of common wire
nails for constructability, or collated screws instead of individual screws.
Where screws are used instead of nails, cost increases and constructability
is moderate.
Coordinate spline width and thickness with panel supplier.
For guidance on fasteners within panels, see the Nail-Laminated Timber U.S. Design & Construction Guide.
Class

Class 1

Load

Load Medium

Cost

Cost $

Const.

Constructability Easy

Fire

Fire Rating I