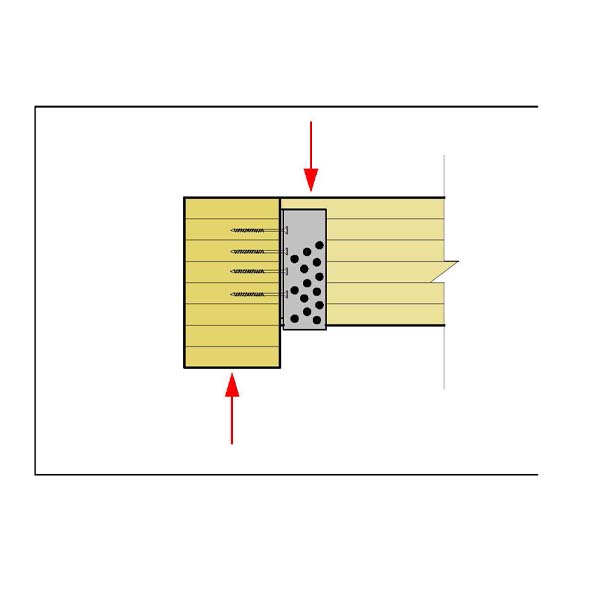 Beam Connected to Girder with Proprietary Hanger
Wood beam is connected to wood girder with a proprietary hanger.
Purpose: Transfer of vertical load from wood beam to wood girder.
Design Notes
Face-mount connection shown; top-mount connection possible.
Possible suppliers include Simpson Strong-Tie, Rothoblaas and MiTek.
Deck not shown for clarity. Beam may require bracing for lateral-torsional buckling.
Class

Class 3

Load

Load Medium

Cost

Cost $$

Const.

Constructability Easy

Fire

Fire Rating III