August 2022 Newsletter Recap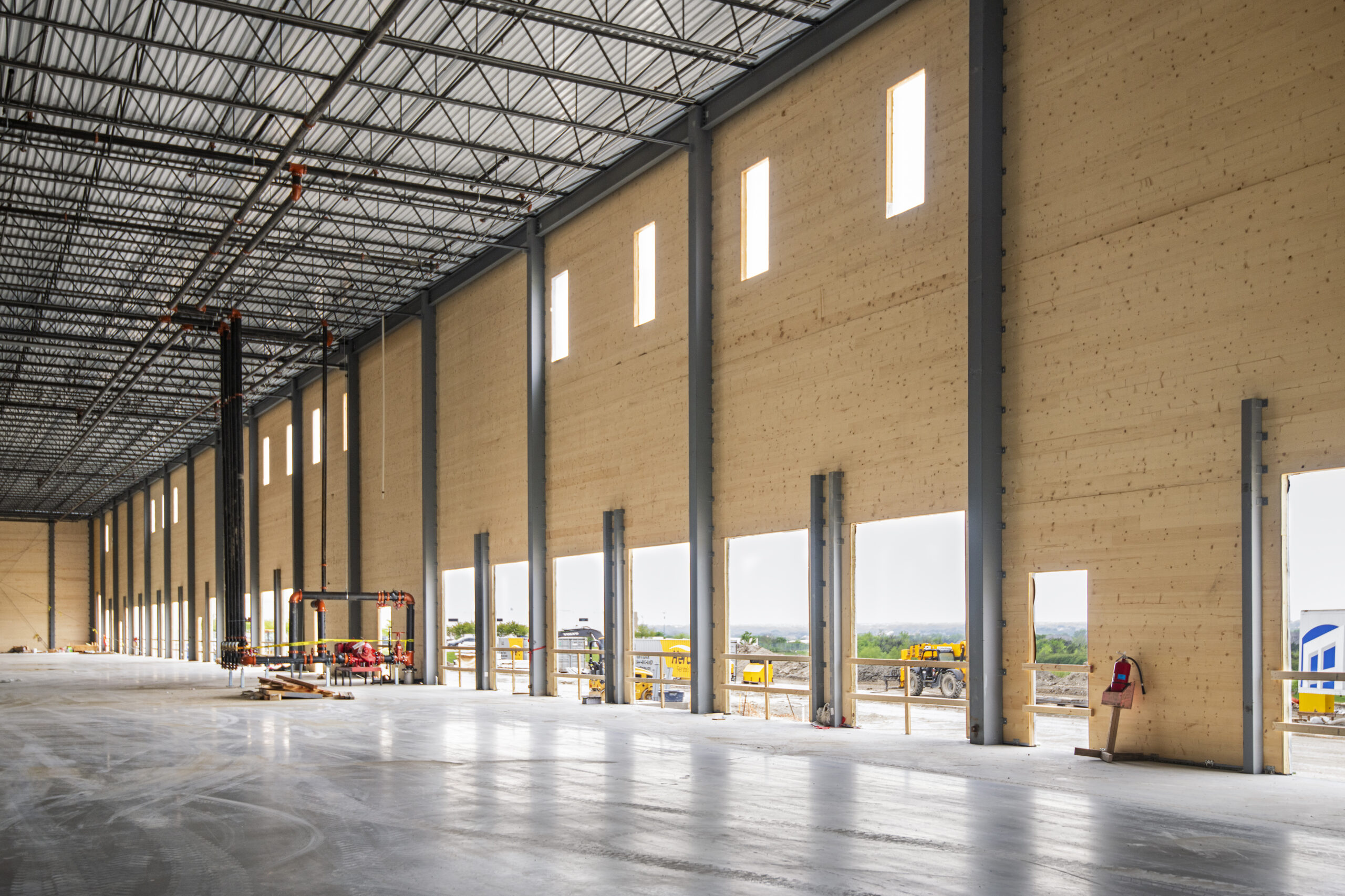 Aug 10, 2022 WoodWorks
Stand-Out Mass Timber Projects Welcome Oregon Students Back to School
WoodWorks has published two new case studies detailing how mass timber construction contributes to best-in-class projects in the education sector and helps clients meet their goals with innovative wood solutions. The featured projects at Oregon State University and Santiam County Junior/Senior High School tell great stories about mass timber, from sustainable forestry to cost savings, and ultimately, how wood works to enhance the student experience.
The Santiam Canyon School District (SCSD) faced an uphill battle to secure funding for upgraded facilities in their rural Oregon community. In the end, they secured a record-making bond measure, along with a generous donation of mass timber panels, beams, and columns from Freres Engineered Wood to build a state-of-the-art gymnasium that serves as the new heart of their campus. The Soderstrom Architects-designed structure features a sloped shed roof over the gym volume and clerestory windows at one end for daylighting.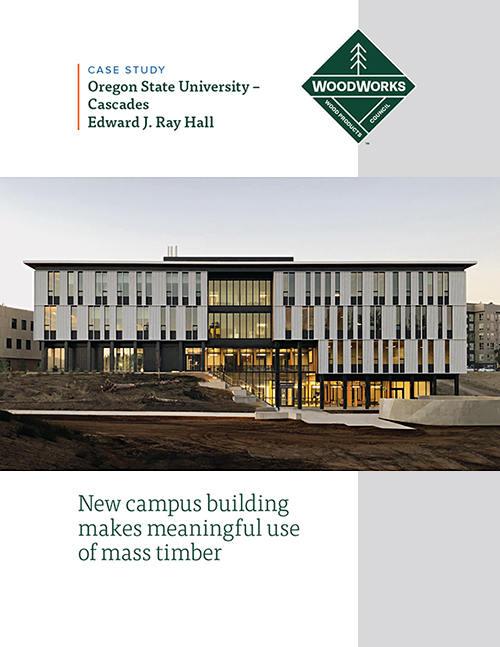 An hour southeast, Corvallis-based Oregon State University's commitment to becoming a model for sustainability has been realized in part with Edward J. Ray Hall—a new building for the university's rapidly growing STEAM programs. Designed by SRG Partnership, the building was constructed using regionally sourced mass timber from Vaagen Timbers and Freres Engineered Wood (feature staircase). The university's new 128-acre campus is located on the site of a reclaimed pumice mine and former landfill, and its goal is for all new facilities to meet net zero energy design standards.
Project Spotlight: USAA's Mass Timber Warehouse
Can mass timber set a new precedent for warehouse design? In Dallas, USAA Real Estate and Seefried Industrial Properties demonstrate how wood can raise the bar on sustainability while creating market differentiation in the industrial/warehouse submarket. Next month, at Advancing Mass Timber Construction 2022, WoodWorks will release a new Mass Timber Business Case Study on the University of Arkansas' Library Storage Facility, expanding the series with an industrial/warehouse example.
Pass it on: Nominations are Open for the Wood Design Awards
WoodWorks is accepting nominations for the 2023 U.S. Wood Design Awards, which celebrate excellence and innovation in mass timber, heavy timber, light-frame and hybrid buildings. The deadline for submissions is October 14, 2022.  
 
Program rules, category descriptions, and nomination information are available on the WoodWorks website.  
Ask us Anything.
Are you interested in wood for your next industrial/warehouse project? Get in touch. Our expert team is available to answer questions related to all aspects of wood design and construction and for project assistance customizable to your needs—all at no cost.