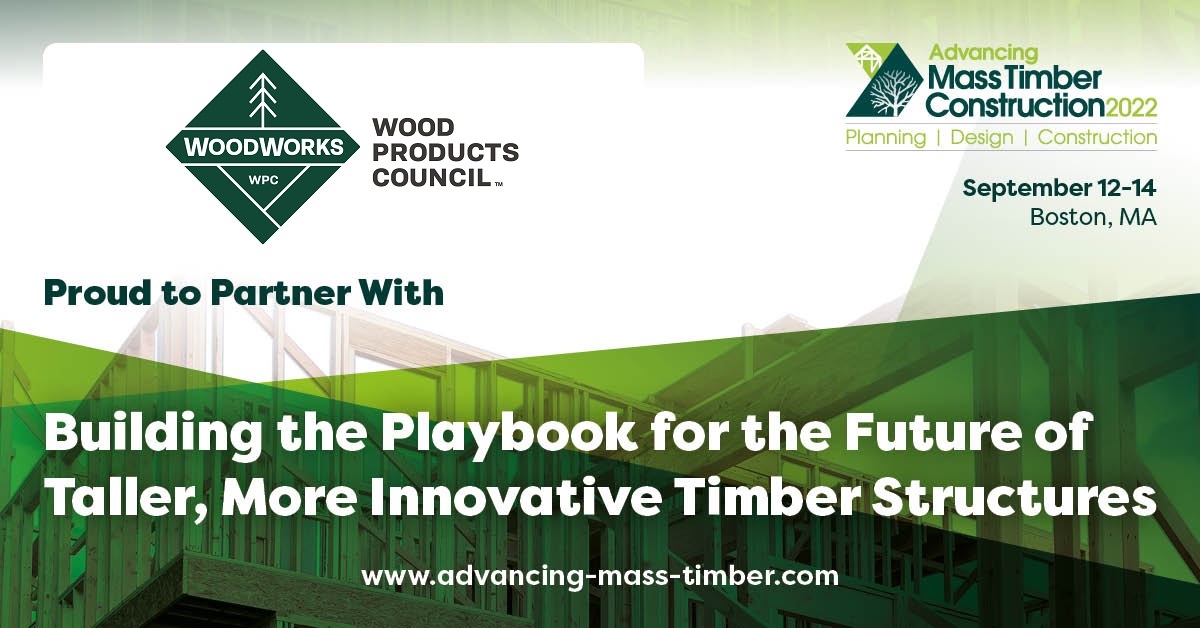 Building the Playbook for the Future of Taller, More Innovative Timber Structures
Returning for its third year, Advancing Mass Timber Construction 2022 will uncover the latest innovations and best practices for delivering higher quality, more sustainable mass timber buildings.
This is your chance to join dozens of clients, contractors, designers, manufacturers and installation firms currently exploring mass timber solutions to confront these technical challenges faced at every stage of design, manufacture and construction.
However, being innovators and disruptors is not without its unique technical challenges. As the community fights for cost-competitiveness vs traditional materials, navigates disrupted supply chains, and pursues taller, more exposed structures, it's critical we come together to solve these challenges in a more in-depth, interactive forum than ever before.
Join this niche audience at an event where conversations are open, transparent, and focused on the timeliest challenges faced by you and your peers. You will walk away with the partnerships and learnings you need from current projects across North America to stop reinventing the wheel when it comes to delivering taller, more exposed, innovative mass timber buildings!
Ricky McLain, Senior Technical Director – Growth and Innovation Program Manager with WoodWorks will be one of 4 speakers for this session: Evaluating the Evolution of Insurance Programs for Mass Timber Projects. This panel discussion will highlight why mass timber carries perceived risk to insurers, what information is being shared with them to educate and inform regarding mass timber's safety and performance, and how specific projects can better set themselves up for insurance success.
Visit the event page & register here