July 2022 Newsletter Recap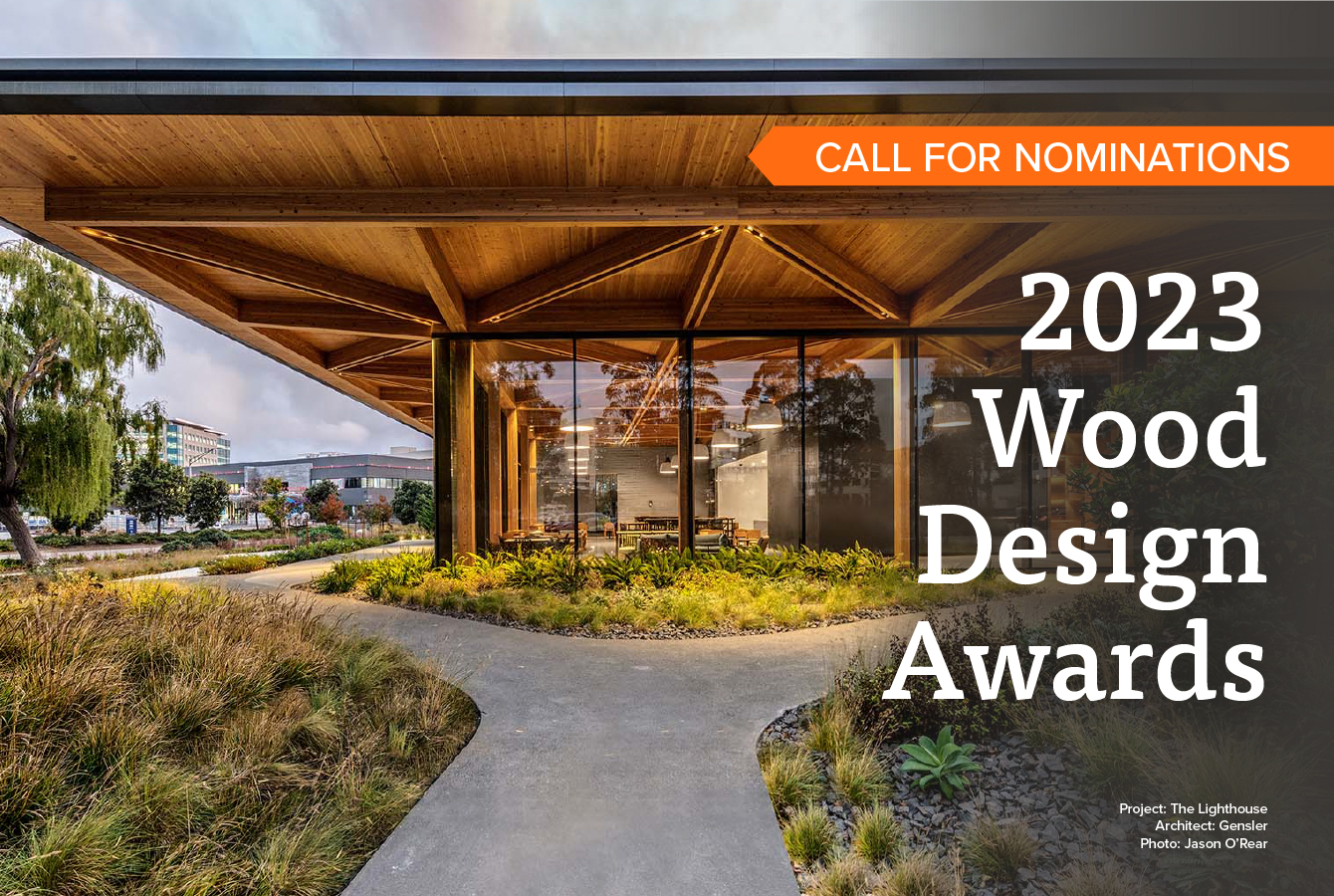 Jul 30, 2022 WoodWorks
---
WoodWorks is now accepting nominations for the 2023 U.S. Wood Design Awards, which celebrate excellence and innovation in mass timber, heavy timber, light-frame and hybrid buildings.
"Every day at WoodWorks we're inspired by the designers and developers pushing the envelope of modern wood design with beautiful, functional buildings while setting new standards for sustainable construction," said our President and CEO, Jennifer Cover. "It's a privilege to showcase the efforts of the AEC community that we support so passionately. Advancements in building codes and technology, and enthusiasm for mass timber, have set the stage for an exciting award season."
The deadline for submissions is October 14, 2022. Program rules, category descriptions, and nomination information are available on the WoodWorks website.  
WoodWorks showcases award winning projects and their design/construction teams in numerous ways, including a feature in the hardcover North American Wood Design Award book.
Wood Project Tours: Making Connections
In May, WoodWorks hosted a tour and networking reception at the 80M project in Washington, DC. Led by Regional Director John O'Donald, PE, the event offered a firsthand look at this innovative three-story vertical expansion of an existing concrete/steel building. Attendees heard directly from members of the project team, including Hickok Cole (Architect), ARUP (Engineer of Record), and Davis Construction.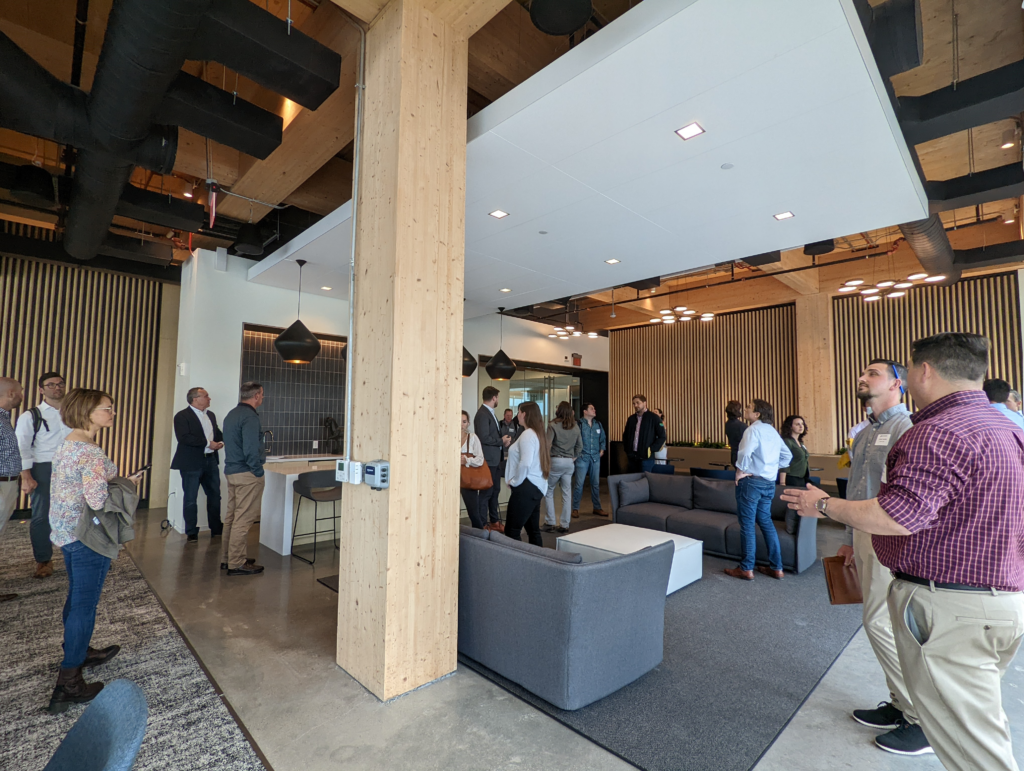 Tours are fantastic learning and networking opportunities for AECs, and they also foster connections between you, your peers and the technical experts at WoodWorks who are available for project support. Since the tour, we've talked with developers, architects, contractors, and government officials about the best ways to increase their mass timber knowledge, provided project-based wood design resources, and scheduled customized lunch and learns. Are you working on a wood project? Connect with your WoodWorks Regional Director.
Connect with the 80M project team on WIN.
Updated Expert Tip: Status of Building Code Allowances for Tall Mass Timber in the IBC
The 2021 International Building Code (IBC) includes three new construction types—IV-A, IV-B and IV-C—that allow the use of mass timber or noncombustible materials in buildings up to 18, 12 and nine stories (respectively). Group A changes to be incorporated in the 2024 IBC have now also been voted on and the results ratified by ICC. One significant change is that Type IV-B buildings will be allowed to have a higher percentage of exposed mass timber ceilings and integral beams. The 2021 IBC permitted 20% exposure of these areas, while the 2024 IBC will allow 100%.
See which jurisdictions have adopted the tall mass timber provisions in the 2021 and/or 2024 IBC, either whole or with local amendments, as of July 2022.
Ask us anything.
Allowable heights and areas/construction types
Structural detailing of wood and hybrid material systems
Fire resistance and acoustical-rated assemblies
Efficient and code-compliant lateral system design
Alternate means of code compliance
Energy-efficient detailing
From one story to 18, we're here to support the success of your commercial and multi-family wood building projects with free project assistance. Find project support in your region.