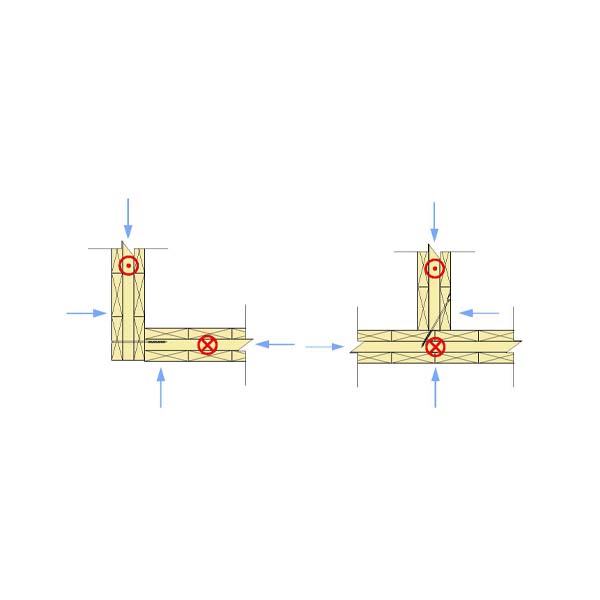 Panels Connect with Screws – Perpendicular Intersection
Intersecting panels are butted together and connected with partially-threaded screws.
Purpose: Transfer of in-plane and out-of-plane loads between panels. Often used as an erection aid only where connection is not otherwise structurally required.
Design Notes
Capacity of connection is based on capacity of screws.
It is possible to design this connection to enforce kinematic compatibility and thus composite behavior between the two panels.
Class

Class 1

Load

Load Low

Cost

Cost $

Const.

Constructability Easy

Fire

Fire Rating II