November 2021 Newsletter Recap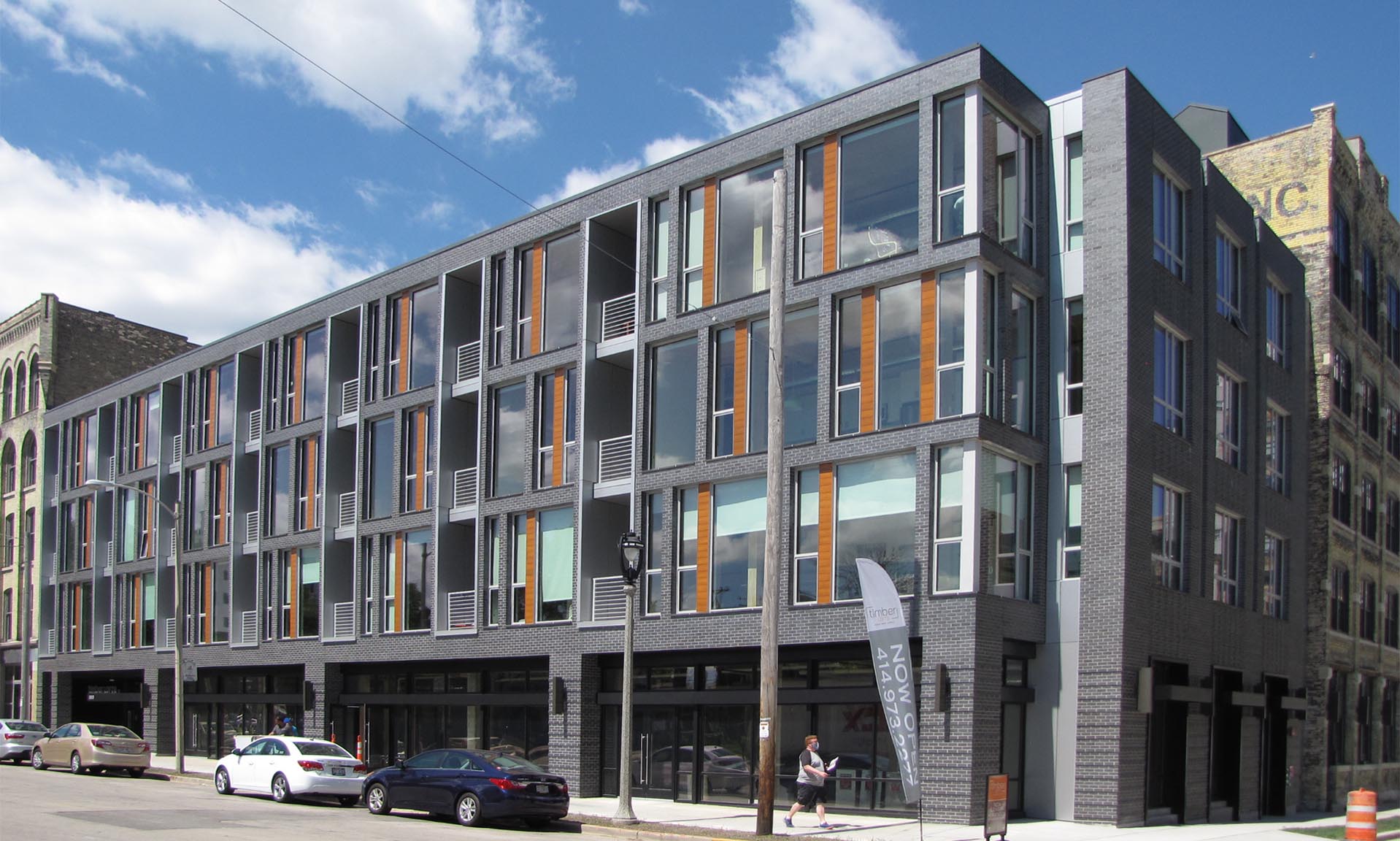 Nov 1, 2021 WoodWorks
How are Mass Timber Properties Performing?
WoodWorks and Conrad Investment Management have published new mass timber business case studies addressing the financial performance of two mass timber projects –The Canyons (Portland, OR) and Timber Lofts (Milwaukee, WI). Part of a series that includes a range of building sub-types, each case study discusses qualitative influences and provides quantitative data to examine investment success, challenges and lessons learned.
See more of Timber Lofts and other inspiring wood projects in the 2021 Wood Design Award video.
Connect with Mass Timber Pros on the WoodWorks Innovation Network
Find mass timber projects and connect with the professionals who designed and built them on the WoodWorks Innovation Network (WIN). WIN is both a networking platform and research tool; you can promote your body of work, explore innovative projects across the U.S, and connect with their design and construction teams. Looking to put together your own team? Want to see who's building what in a particular market? WIN has the information you need.
WIN's project map shows mass timber projects built or under construction in the U.S. and beyond. It's been updated with new filters so you can search by building system, type, material, square footage—and you can now save and share the search results. Check it out and visit often as new projects are added.
Updated Resources for Tall Wood Now Available
According to our tall wood expert, Ricky McClain, PE, SE, WoodWorks is currently aware of and assisting on over 125 tall mass timber projects in the U.S., a majority of which are multi-family/mixed-use occupancies between 7 and 12 stories.
Are you working on a tall wood project? Gain in-depth guidance on three common topics related to tall wood buildings, including design paths for 2021 code compliance with these updated tall wood solution papers:
Quick links for download:
Free project assistance. Education. Resources.
WoodWorks is here to support your next wood project. For more than a decade the building, design and construction community has made WoodWorks a trusted resource for commercial and multi-family wood buildings. Today, there is more opportunity than ever to utilize wood in innovative ways. Watch our new video for a quick look at everything our team offers.