June 2022 Newsletter Recap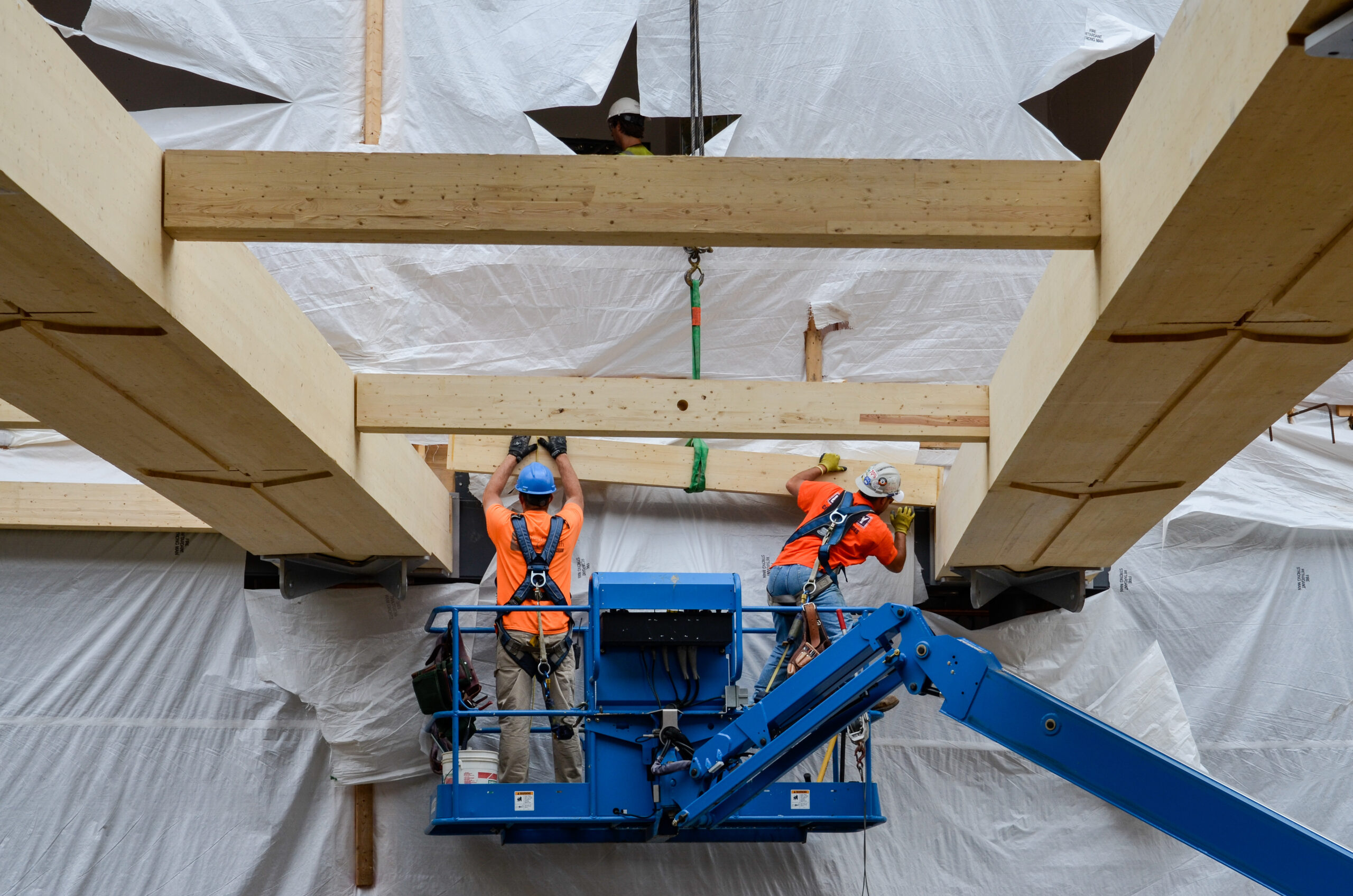 Jun 29, 2022 WoodWorks
Installer Training & Mass Timber Networking Reach New Milestones
---
Availability of Installer Training is Gearing Up the Workforce for Mass Timber Construction
The Michigan Statewide Carpenters and Millwrights Joint Apprentice and Training Fund has opened a new $30 million training center in Detroit, Michigan—and partnered with WoodWorks to offer mass timber installer training at this state-of-the-art facility.
"This facility will connect countless Michiganders with opportunity and help fill high-skilled, good-paying job openings as we rebuild and revitalize Michigan's critical infrastructure," said Governor Gretchen Whitmer. "I am thankful for the partnership of WoodWorks and Carpenters and Millwrights and I look forward to working with them to invest in the skilled trades and put Michiganders first."
See a full list of organizations that have partnered with WoodWorks to offer installation training in the U.S. so far and learn more about our Mass Timber Construction Management Program.
Tall Wood Corner: Vertical Material Movement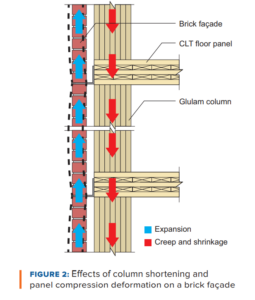 Read about differential movement in tall mass timber structures in the latest Tall Wood Corner by Ricky McLain, Senior Technical Director—Tall Wood.
When engineering mass timber high-rise buildings, vertical material movement is an important consideration. Column shrinkage, joint settlement, beam crushing, and creep are all potential causes of vertical structure movement in a mass timber building, and their impacts can be more pronounced in tall structures due to cumulative effects.
Mapping Mass Timber: WIN Reaches New Milestone with 300+ Projects on the Map
Nearly half of the 642 mass timber projects built or under-construction in the U.S. are now featured, along with their project teams, on the WoodWorks Innovation Network. If your team has a mass timber project built or under-construction, join WIN to be included on the interactive map. Becoming a part of the network allows you to create profiles for yourself, your company and your projects. If you don't have a mass timber project, you can still participate through our new Community Membership.
Thank you to the early adopters for growing this incredible online community!
Coming up: July Online Education
Offsite Construction in Wood: Reinventing the Role of the Design Professional
July 13 @ 1:00 pm – 2:00 pm EDT
How are the roles of architects and engineers changing as more construction moves offsite? Experts in offsite and modular wood construction from architectural academic and consulting firm MOD X will join us for this 1–hour webinar to discuss the role of design teams in the future of modular wood construction. The presentation will include four case studies illustrating how contemporary design professionals in the U.S. are leveraging the value of offsite construction in unique ways.
Protective Design in Mass Timber Construction
July 27 @ 1:00 pm – 2:00 pm EDT
This special presentation will provide a detailed look at mass timber products, building codes, and the current protective design landscape as it applies to government agencies and/or those designing projects with protective design requirements. Karen Gesa (WoodWorks) will be joined by blast-resistant design analyst Mark Weaver (Karagozian & Case) to review applied research that is pertinent to the protective design of mass timber construction.
Case Study Available: Nez Perce-Clearwater National Forests Supervisor's Office – Kamiah, ID
Kamiah, Idaho now has a new national forest supervisors office—a hybrid of mass timber and light wood-frame construction—and WoodWorks is sharing details in a new case study. Among the insights, Cheryl Probert, Supervisor of the Nez Perce-Clearwater National Forests shared, "The building is stunning, and I'm always having to tell people that, when compared with similar buildings in the Forest Service, this one was actually less expensive," said Probert. "People automatically assume that a beautiful building will cost more, but that was not the case here, even with our remote location."
Featured Resource: CAD & Revit Details
Design your mass timber, light-frame, or hybrid project more easily. Free downloadable details in PDF, DWG, or Revit formats are available here.
Ask us anything.
Allowable heights and areas/construction types
Structural detailing of wood and hybrid material systems
Fire resistance and acoustical-rated assemblies
Efficient and code-compliant lateral system design
Alternate means of code compliance
Energy-efficient detailing
From one story to 18, we're here to support the success of your commercial and multi-family wood building projects with free project assistance. Find project support in your region.