Current Tall Mass Timber Projects: What's Trending?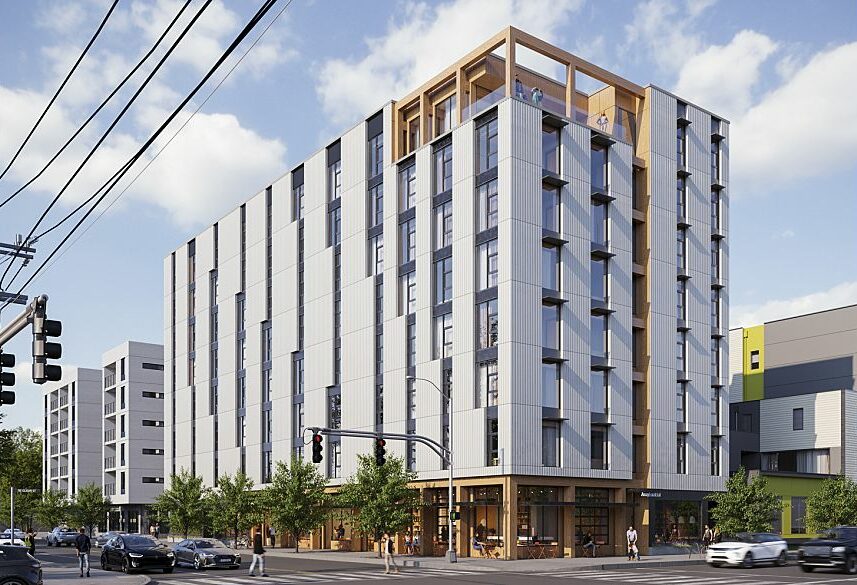 May 17, 2023 Ricky McLain

While 2022 was a year of significant growth for tall mass timber projects in design, 2023 has already seen the groundbreaking of several notable projects. As of April 1, there were 11 tall mass timber projects under construction or already built in the U.S. As discussed on our tall mass timber page, the prescriptive code path for these projects has been unlocked through three new construction types introduced in the 2021 International Building Code (IBC) and further refined in the 2024 IBC.
The three tall mass timber projects highlighted below all started construction in early 2023 and are all providing multi-family housing, but the similarities end there. Each is quite different geographically, programmatically, and from a scale perspective–emphasizing the point that tall mass timber projects can work across a spectrum of building typologies and sizes. Below is a summary of TimberView, Baker's Place and 1510 Webster, along with a link to explore the project and its team on the WoodWorks Innovation Network (WIN). You can also view all of the tall mass timber projects on WIN using this filtered view.
TimberView | Portland, OR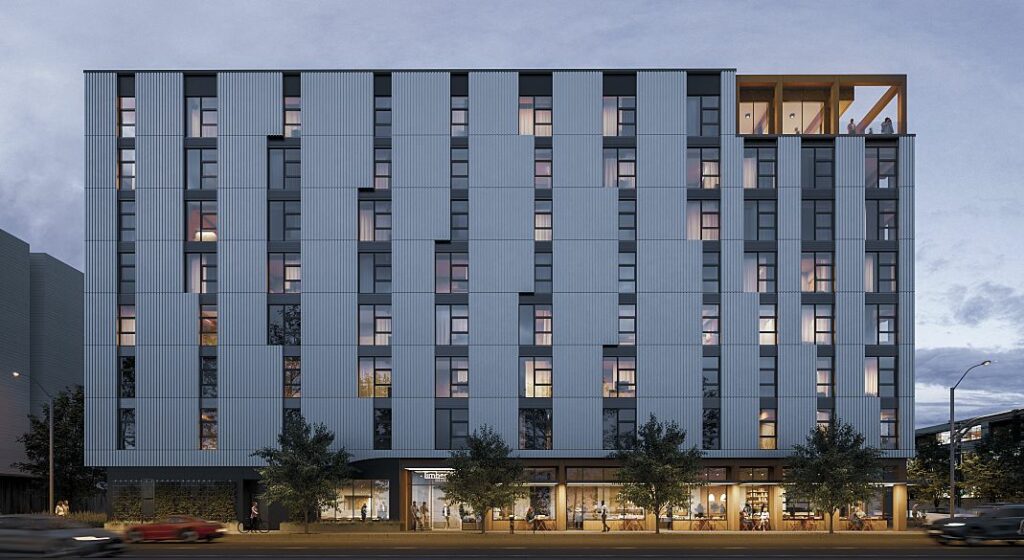 74,385 sq. feet | 8 stories
Type IV-C

Ground floor food hall/restaurant incubator space
105 affordable housing units
Glulam beam and column structure supporting CLT floor and roof panels
Learn more about this project from the architect and engineer at our June webinar, Optimizing Mass Timber Designs for Application & Efficiency.
Baker's Place | Madison, WI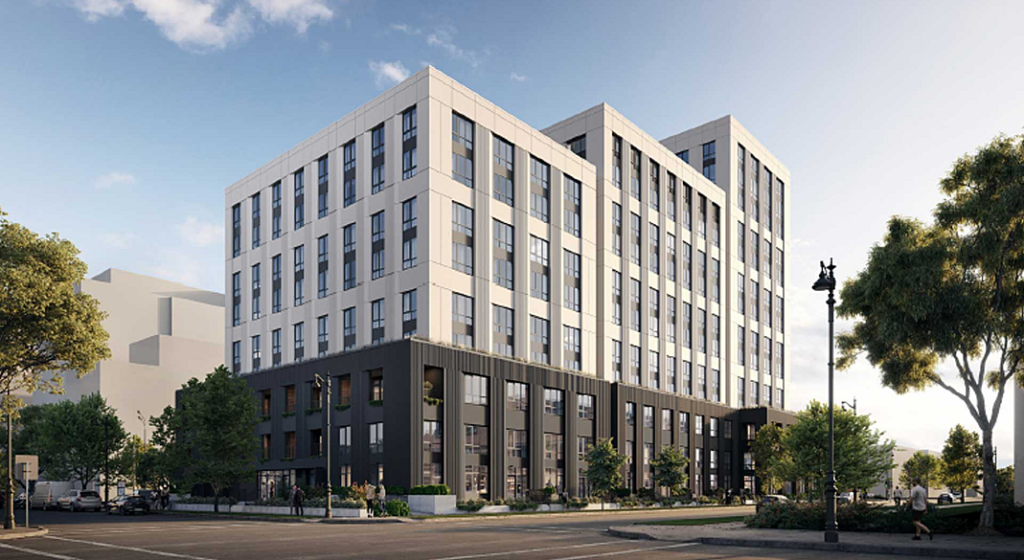 304,809 sq. feet | 14 stories (12 stories of timber over a podium)
Type IV-B
Stepped tower design that rises from nine to 14 stories
206 dwelling units
Glulam and CLT construction
Designed using passive house principles
Named after the original Gardner Baking Company Building, a portion of which was preserved and is adjoining the new development
1510 Webster | Oakland, CA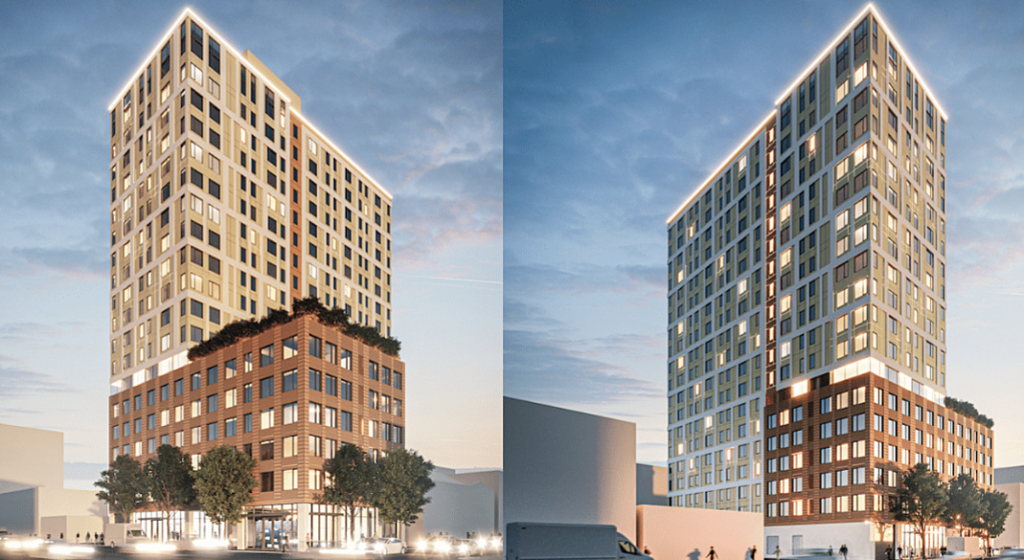 193,290 sq. feet | 18 stories
18 stories, 193,290 SF
Type IV-A
222 residential rental units, 35 of which are affordable
Point-supported veneer-based CLT panels supported on glulam columns
Ground floor retail and commercial space, office area and amenities
Fresh off the press at Freres Engineered Wood, mass timber columns are being prepped for wrap and loading to the 1510 Webster job site in Oakland. Images courtesy of Freres
Want to talk through how tall mass timber can work for your project?
Connect with the expert in your region for free project support.