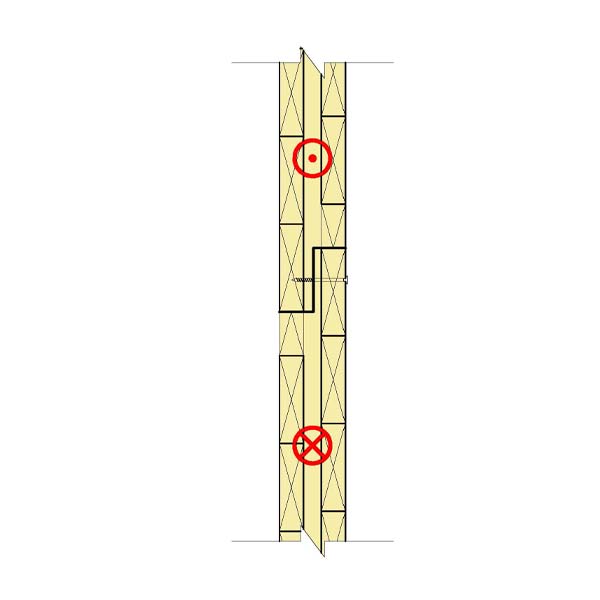 Panels Connect with Half-Lap Joint
Adjacent floor panels with compatible notches are lapped and connected using partially-threaded screws or nails.
Purpose: Transfer of in-plane shear along the panel-to-panel joint.
Design Notes
Capacity of connection is controlled by shear capacity of dowel-type fasteners.
Orientation of the notches will determine the construction sequence.
Screws are more common than nails, in particular as panel thickness increases.
Notch width is generally controlled by screw edge distance requirements, which vary by manufacturer.
Possible, but not recommended, to be designed to carry gravity loads across joint. Reinforcing screws may be required for this application. This is outside the scope of the 2018 NDS and should only be done with careful consideration.
Inconsistencies in notch depth can cause surface variations in adjacent panels.
Class

Class 1

Load

Load Medium

Cost

Cost $$

Const.

Constructability Moderate

Fire

Fire Rating I