< Back To Award Gallery
Location:

Aspen, CO

Architect:

Shigeru Ban Architects

Structural Engineer:

KL&A Inc.

Contractor:

Turner Construction

Award Category:

Regional Excellence

Photos:

Greg Kingsley, KL&A Inc.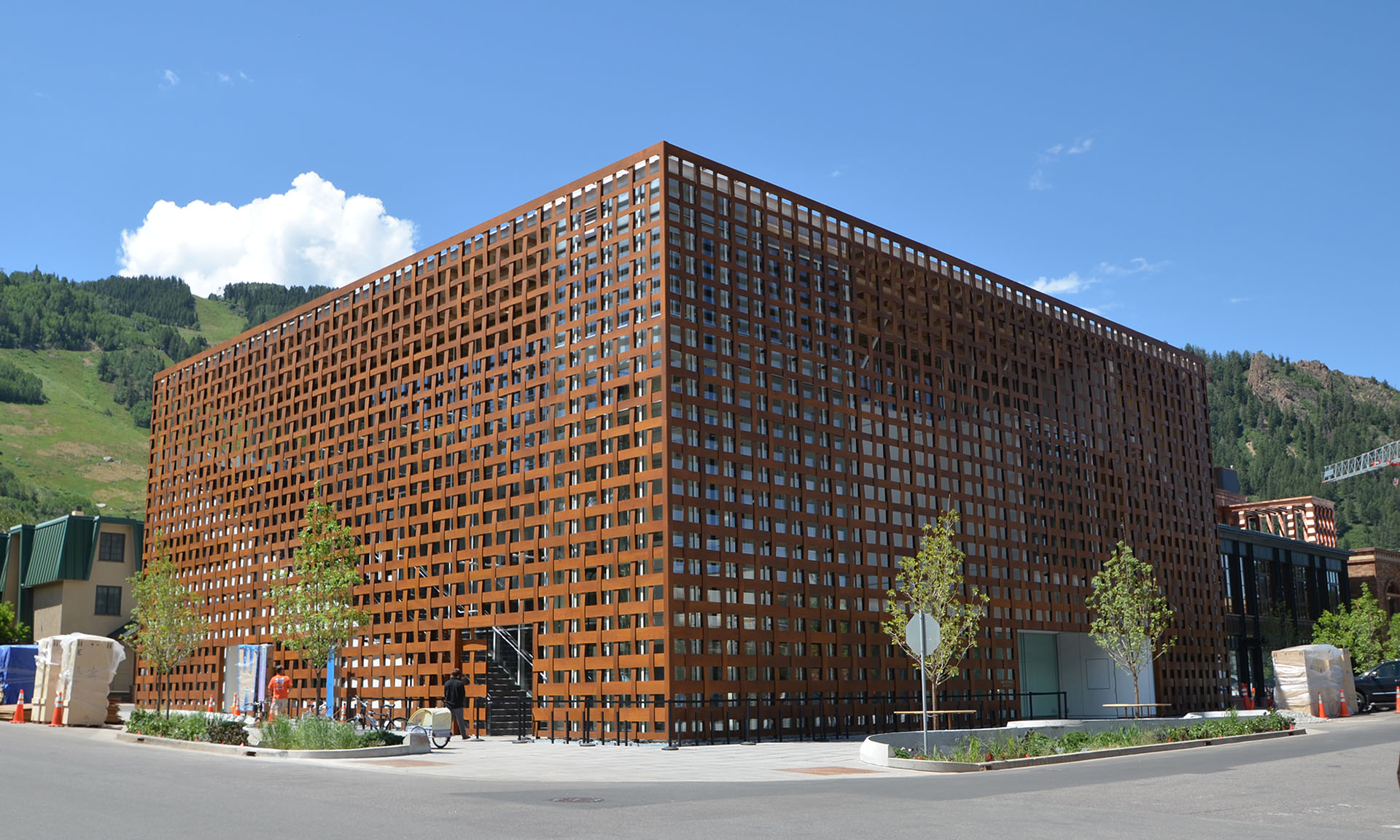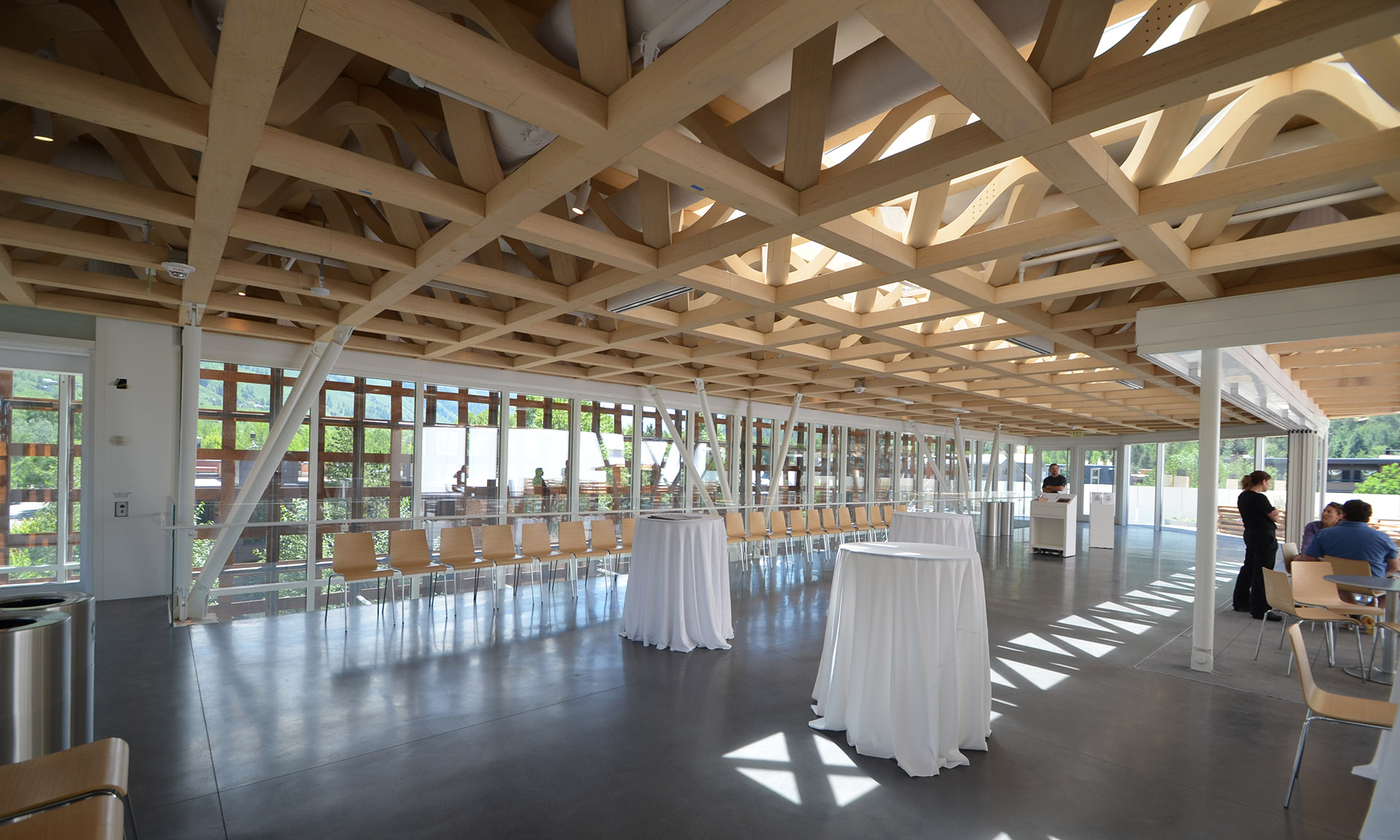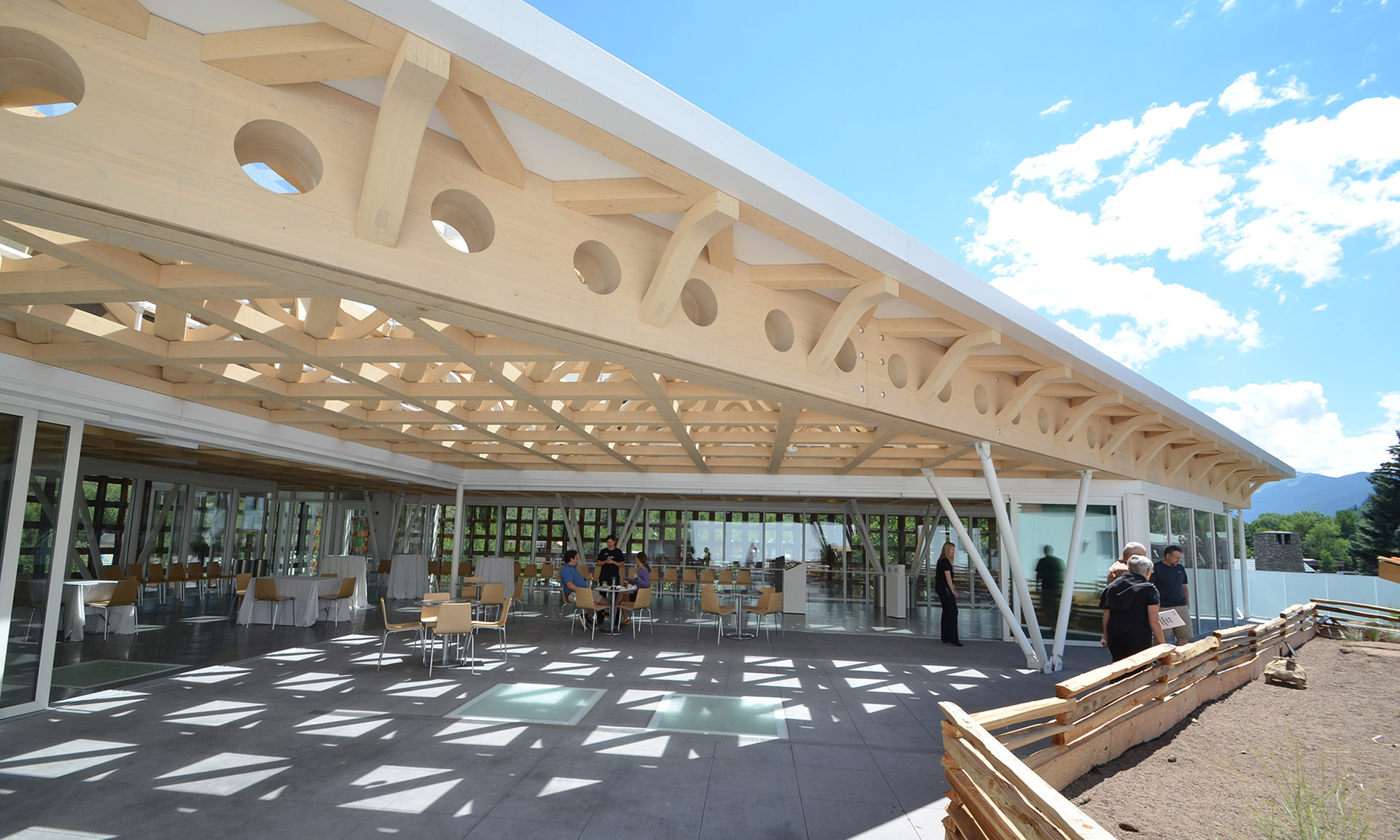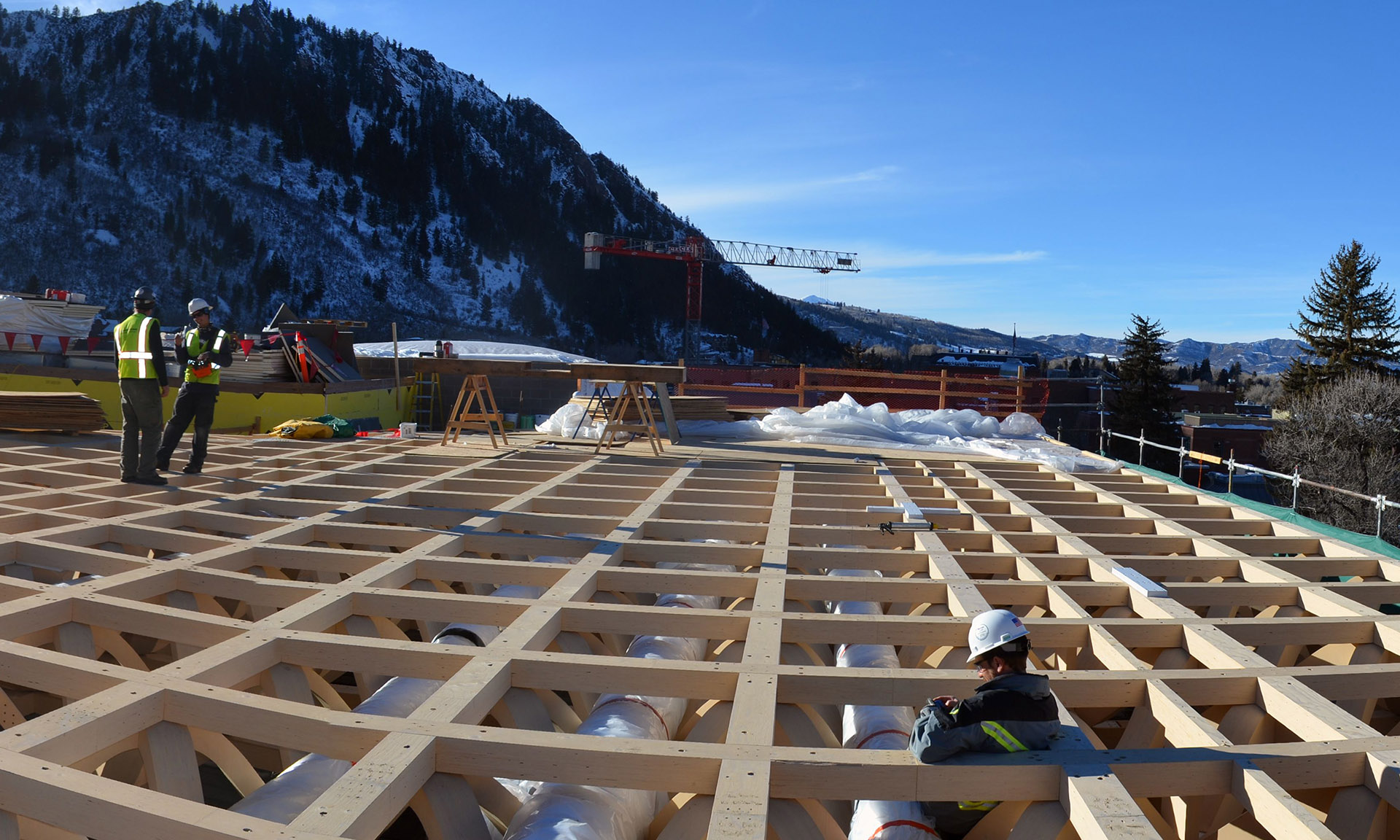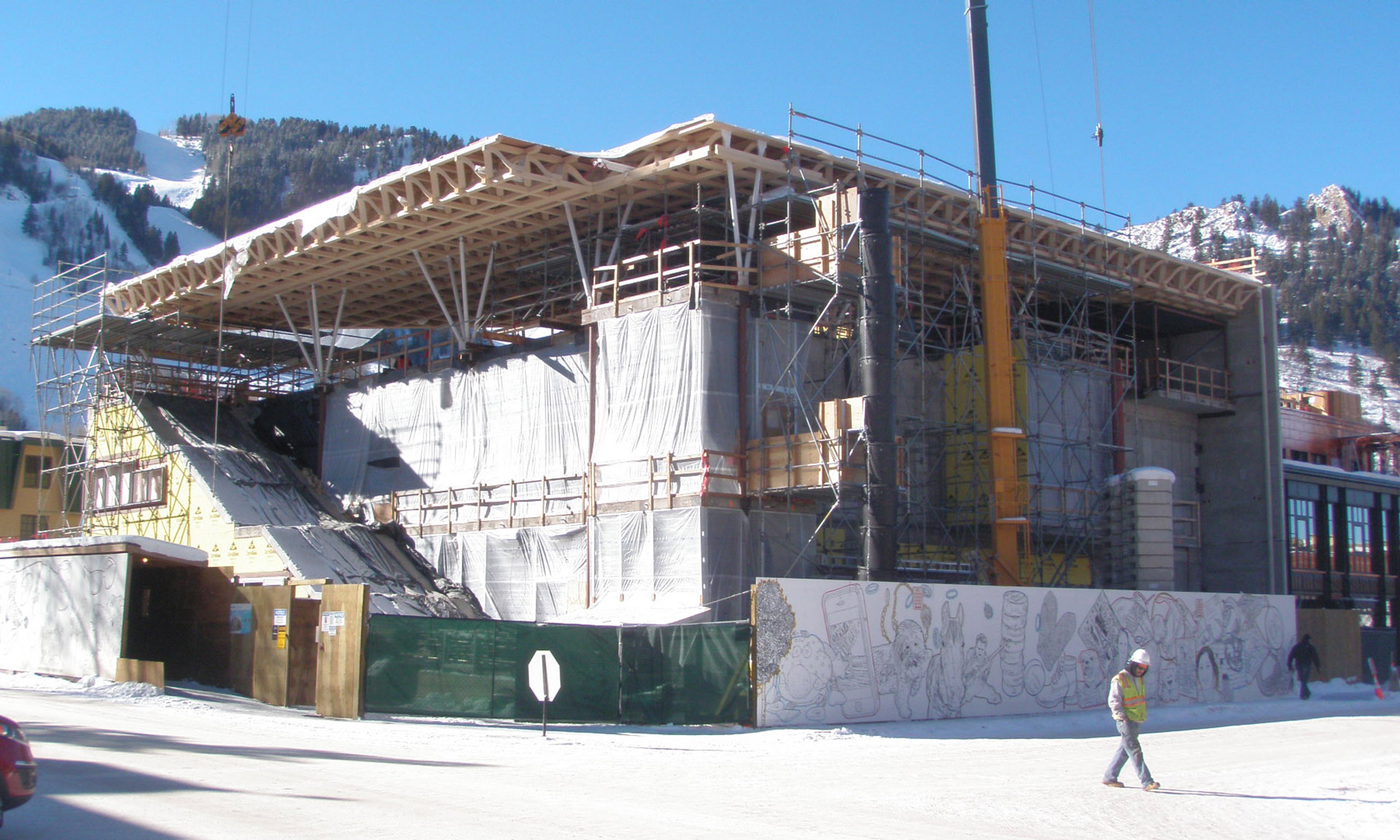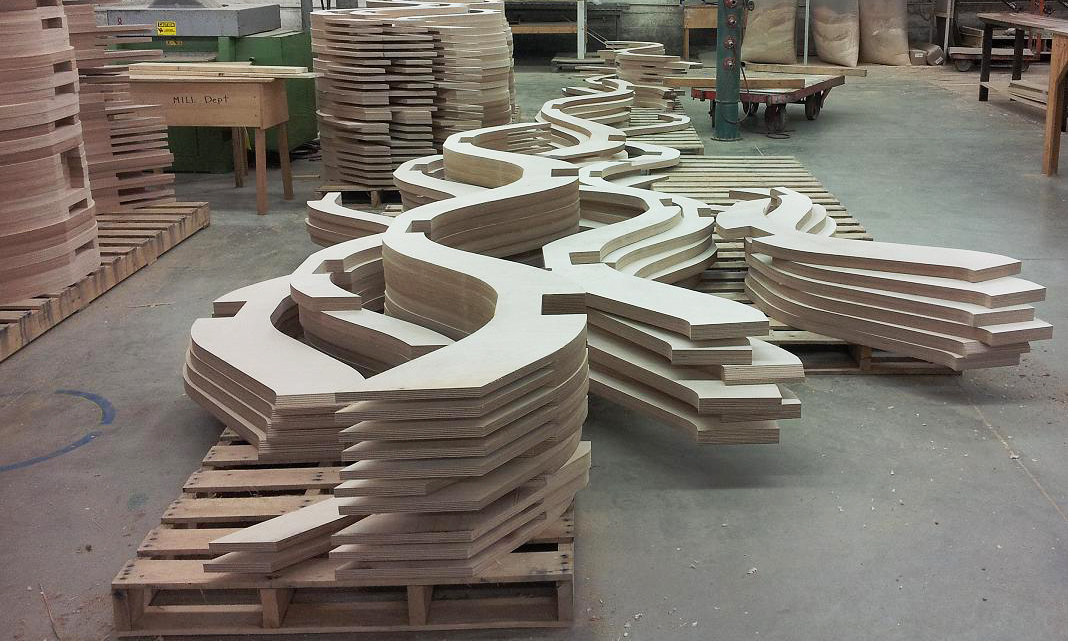 Well known for his innovative use of wood, Pritzker Prize-winning architect, Shigeru Ban, envisioned a structural roof system for this project that required the creation of a unique, interlocking two-way wood frame to carry heavy Colorado snow loads as well as a basket-weave composite wood screen wall that envelopes the building. The floating plane of the 3-D space frame roof is supported on only a few clustered columns, cantilevering from interior to exterior where it supports the screen wall. The space frame is laid out on a 4-ft grid, with top and bottom laminated spruce veneer chords offset 2 ft in each plan direction. The diagonal webs that connect the top and bottom chords are comprised of gracefully curving, laminated birch plywood members that snake up and down, with dimensions that subtly shift in response to structural demands. The nodal connections for the space frame are made almost entirely with long, fully-threaded wood screws, installed from above to bind tight half-lapped joints, while remaining invisible to the building occupants. This 33,000-sf project was completed in 2014 for a construction cost of $45 million.