Mass Timber Industrial Design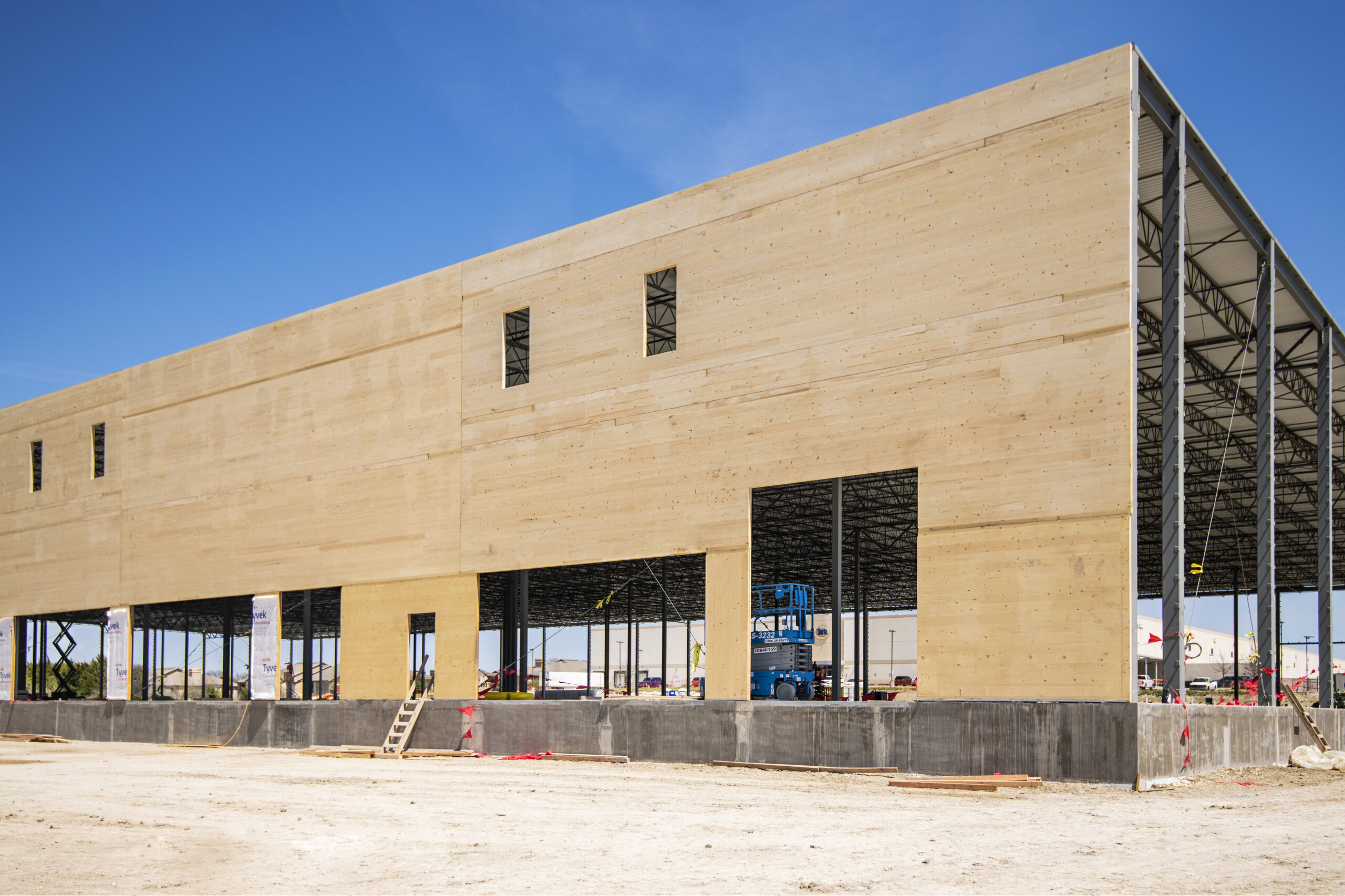 Feb 27, 2023 WoodWorks
Designers and developers are considering wood for non-traditional building types.
While wood buildings are a tangible way to reduce the carbon footprint of new construction, we've barely scratched the surface of the opportunity—even with the significant momentum of mass timber. In the U.S., there are 1,644 mass timber projects built, under construction, or in design, but each year about 17,000 projects that could be built in wood are constructed in other materials. The urgency to build more sustainably, along with wood's other inherent benefits, is leading designers and developers to consider mass timber and light-frame wood construction for non-traditional building types. One sector beginning to embrace the shift is the industrial building sector, which is increasingly utilizing mass timber to address the challenges of modern design and construction.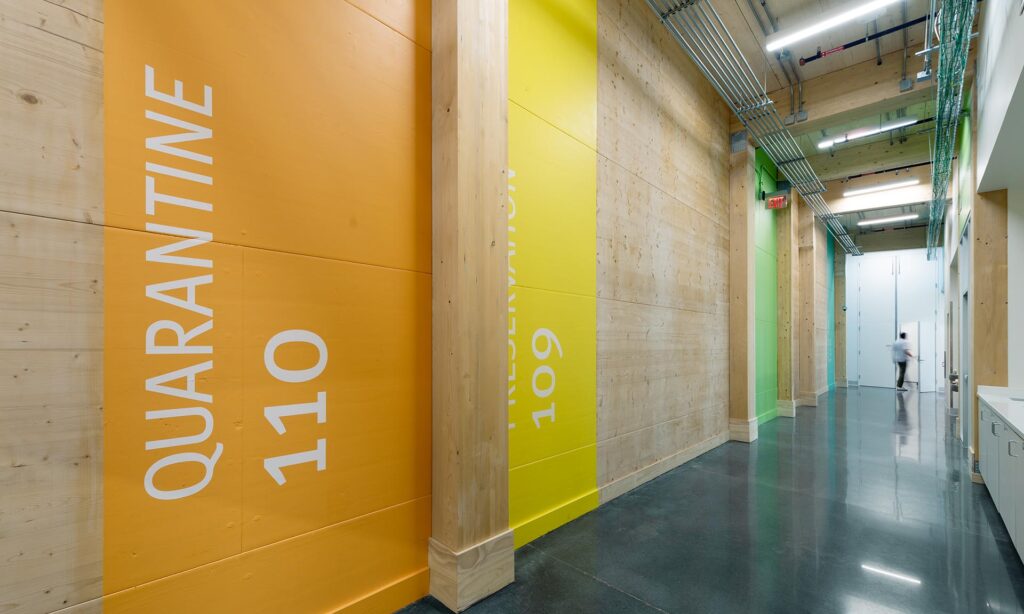 Projects like The University of Arkansas Library Storage Facility in Fayetteville, AR (which won a U.S. Wood Design Award for Wood in Schools), the Southfield Park 35 Warehouse in Dallas, TX, and 1391 Horizon in Lafayette, CO, all showcase how both universities and developers are investing in wood for industrial project types.
In Lexington, NC, global wood product manufacturer EGGER chose a mass timber system designed for long spans and heavy loads for a portion of their new particleboard production facility—a building they call the centerpiece of their first U.S. plant.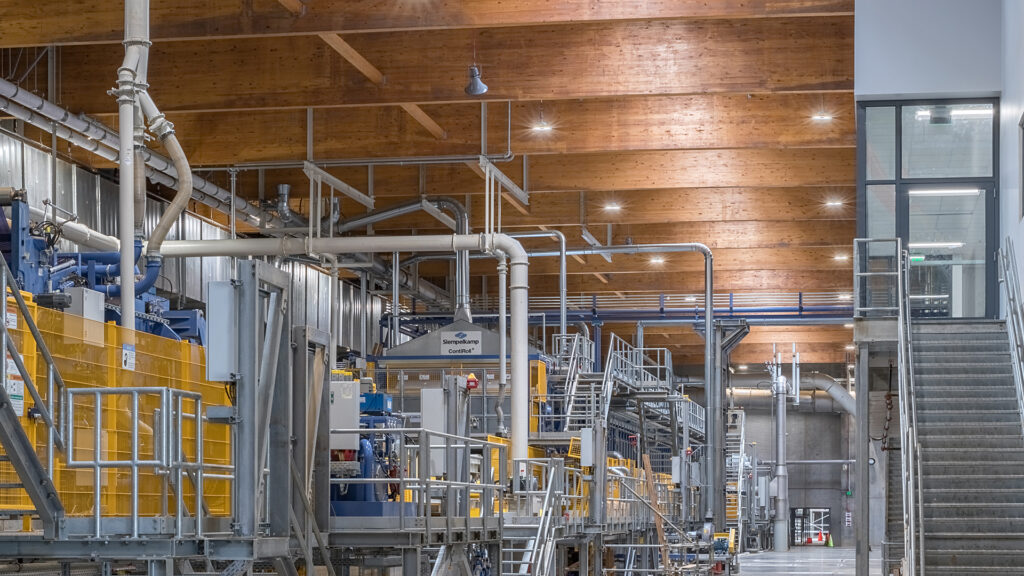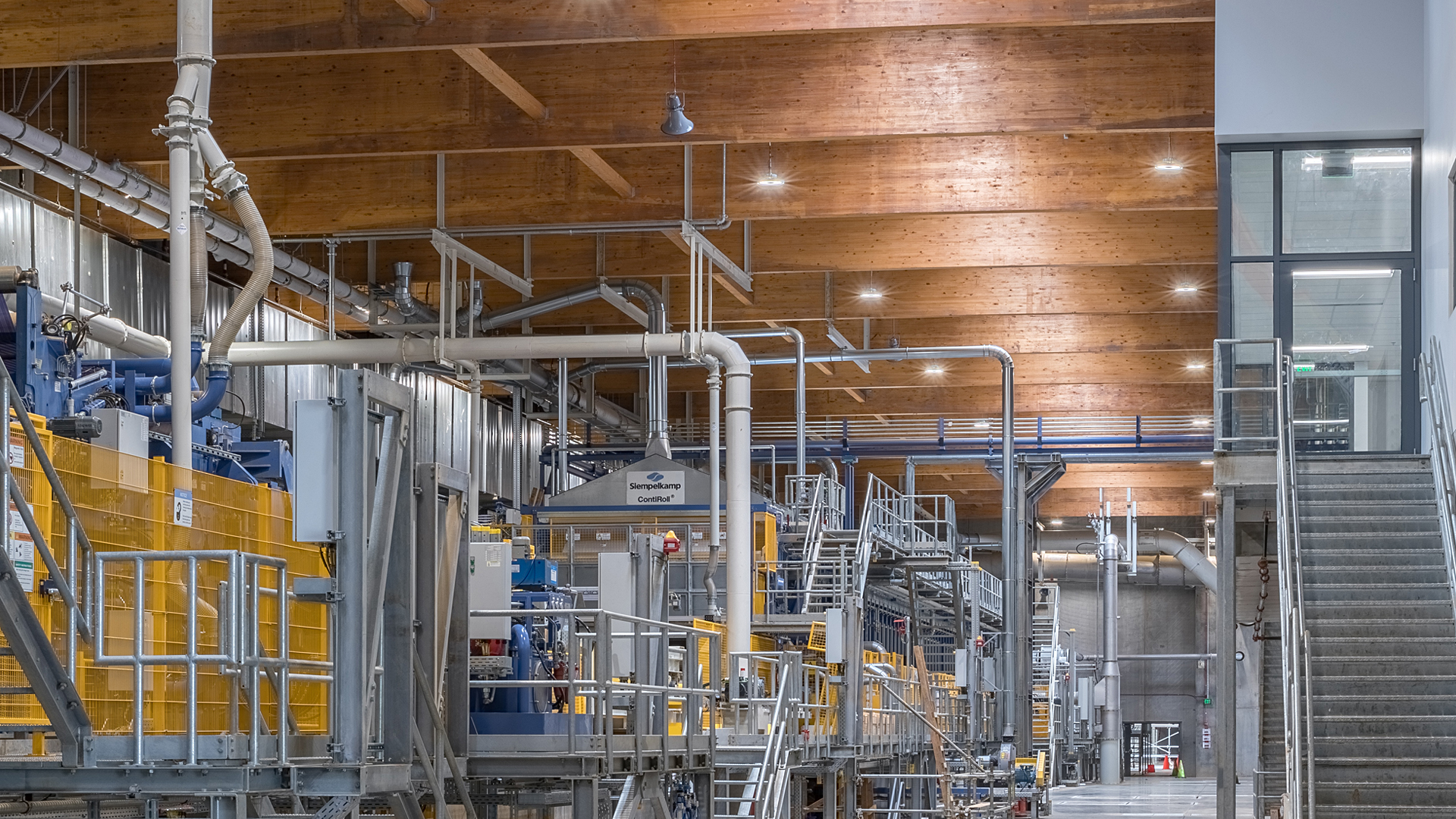 Read the case study for details on the unique mass timber configuration, the advantages of mass timber for this application, and how the team tackled the challenges of industrial building design.
Pictured: EGGER Wood Products Particleboard Production Building / LS3P Architects / AGD / photo Gray
On-Demand Education
WoodWorks presented Mass Timber Warehouses: Performance, Sustainability & Aesthetic Appeal, in a 1.5-hour free webinar, with guest presenters who worked on the first mass timber warehouses in the U.S. Hunter Jorgensen, Vice President, Sugarloaf Building; Joe Rahn Project Director, Clayco; and Michael Smith, Vice President of Preconstruction and Project Management, Con-Real, shared their learnings using case study examples. This course is available on-demand at The Wood Institute. 1.5 AIA/CES HSW LUs, 1.5 PDH credits or 0.15 ICC credits available.
See industrial mass timber projects and their teams on the WoodWorks Innovation Network mass timber map (pre-filtered for warehouses and factories).