Inside New York's First Mass Timber Condo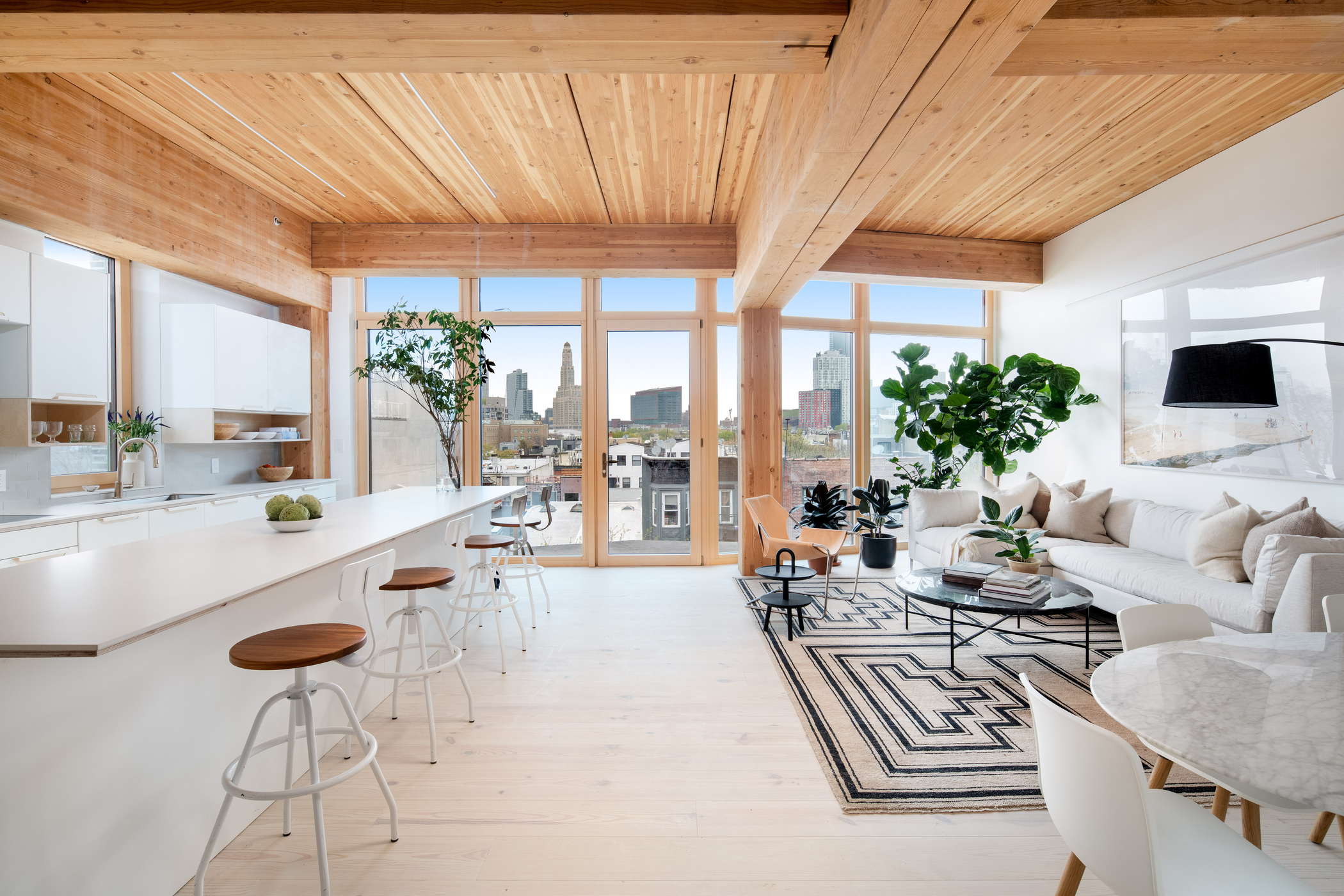 Sep 20, 2022 WoodWorks
Timber House is in the heart of Brooklyn's Park Slope neighborhood and is the first mass timber condominium building in New York. Co-developed by MESH Architectures and The Brooklyn Home Company, it includes six stories of post-and-beam construction—including studios as well as 1, 2 and 3-bedroom units—with exposed glulam columns and beams, and GLT floor plates.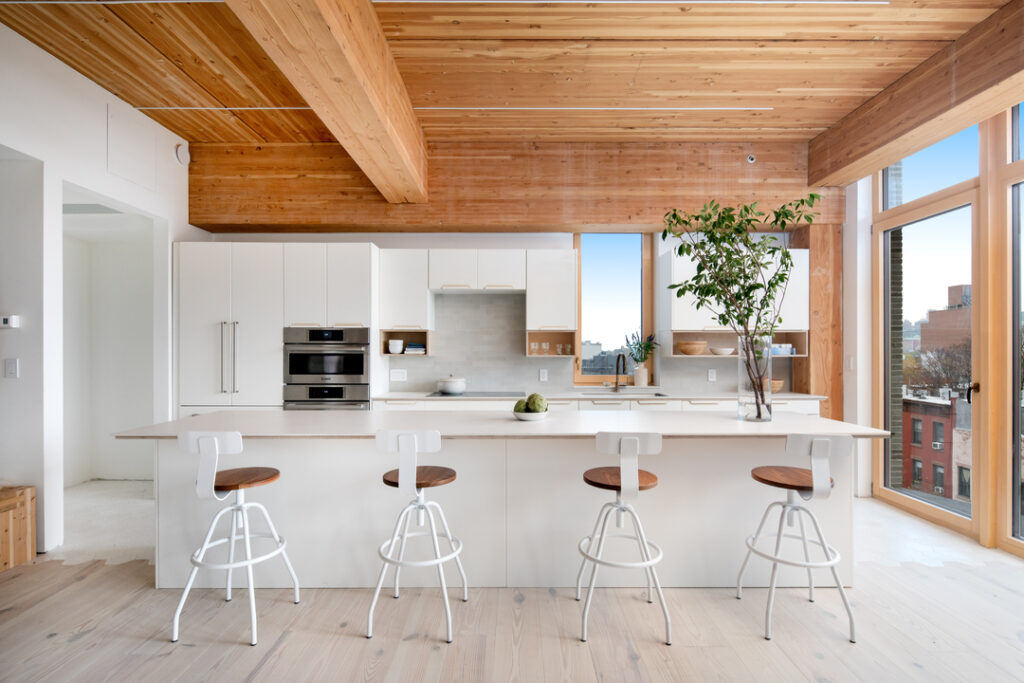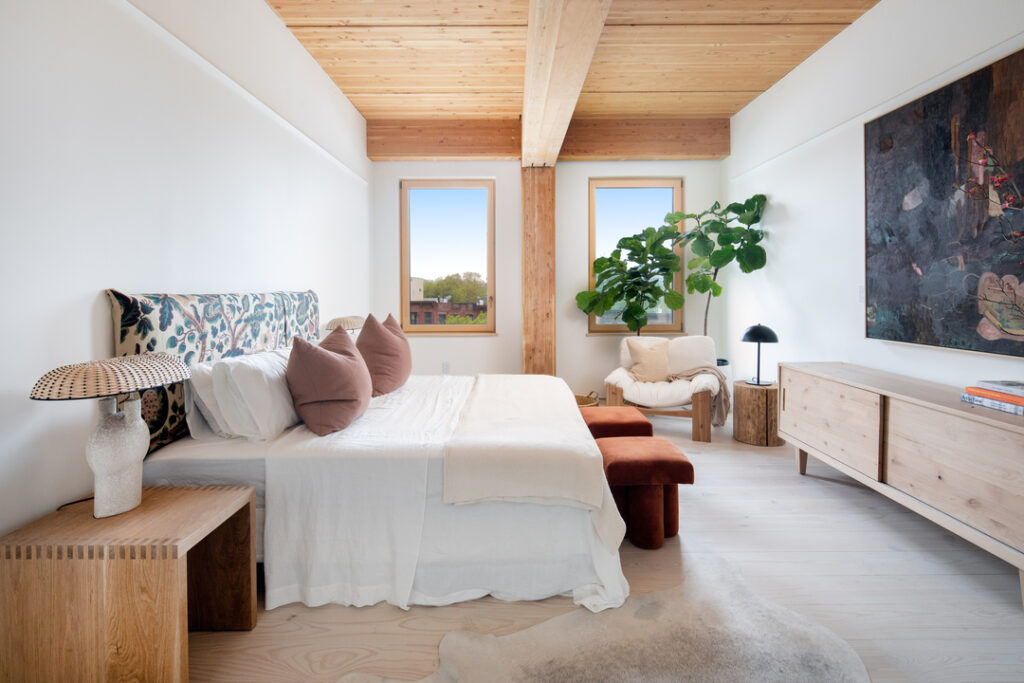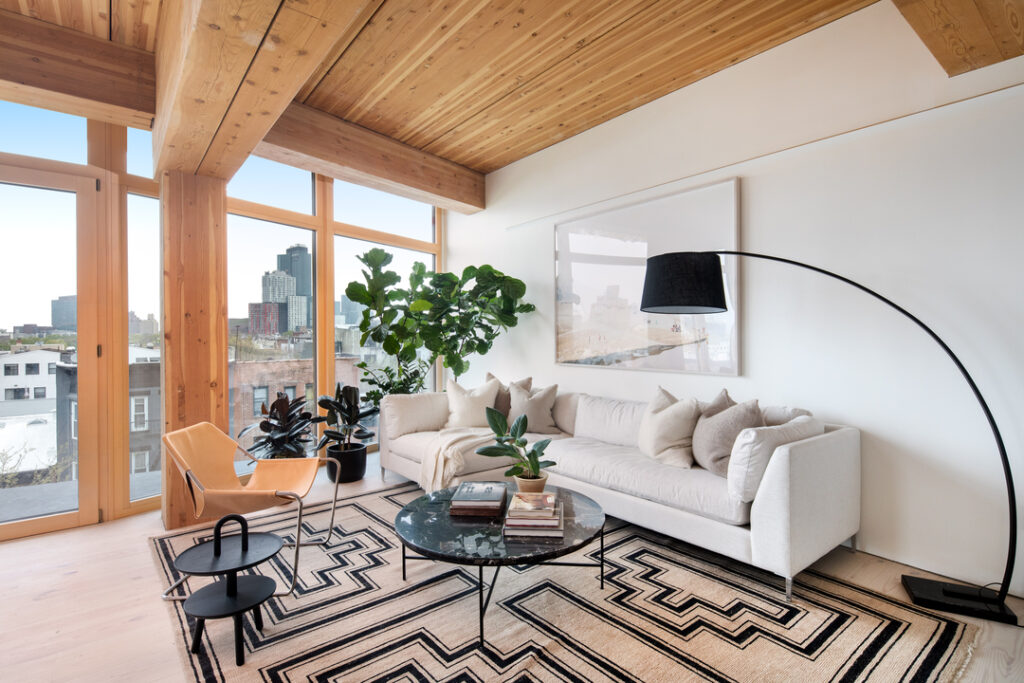 Timber House / MESH Architectures / Photo Travis Mark
While the brick façade takes its cues from the area's historic brownstones, the project is inherently modern, built to Passive House standards and rooted in sustainable building practices. In addition to 11-foot exposed wood ceilings and fresh, contemporary kitchens, features include triple-glazed windows, solar panels, electric charging stations at each parking spot, and an energy-recovering ventilation system that provides a constant supply of fresh air. The project's wood construction has low-embodied energy as well as the biophilic properties associated with natural materials.