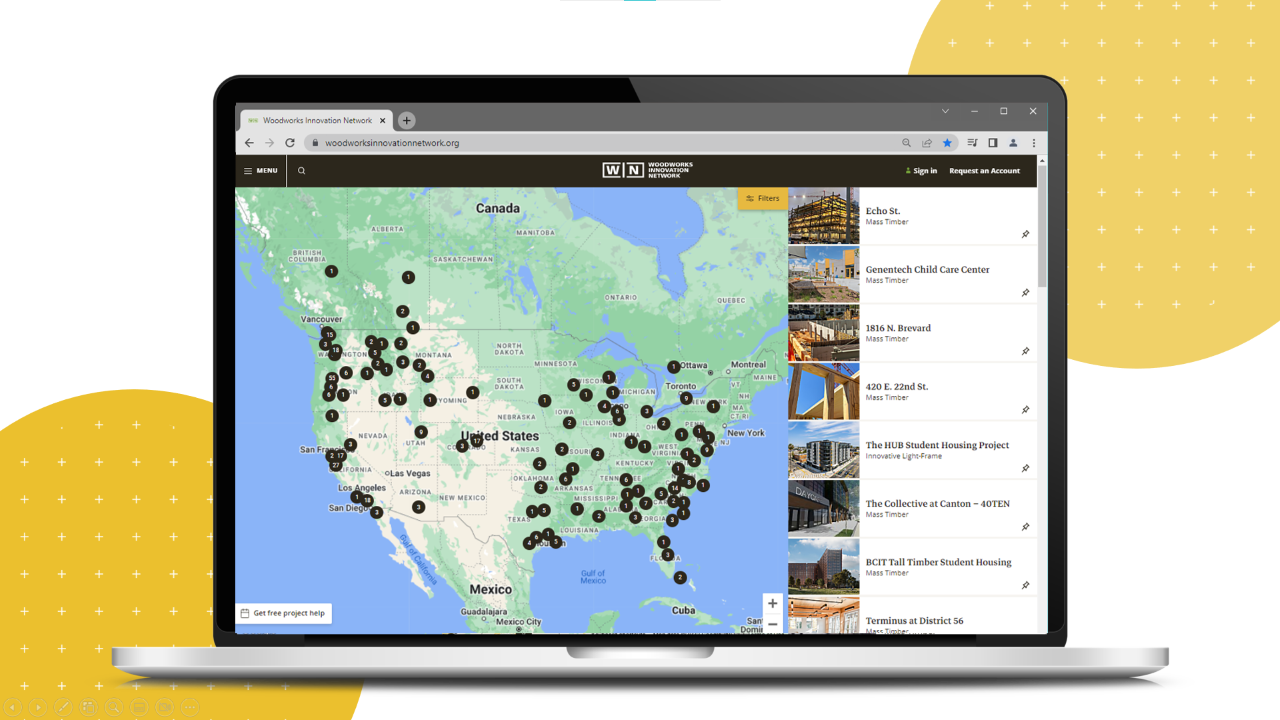 Oct 26, 2022 WoodWorks
The accelerated market for mass timber has developers seeking inspiration from existing structures and design teams eager to show off their work. The WoodWorks Innovation Network (WIN) makes this connection, creating a home base for experienced professionals—and those just getting started—to share knowledge and work together to put more mass timber projects on the map.
In a series of posts, we'll show you how WIN fits into your toolbox of wood resources. First, let's take a closer look at how to use WIN's interactive map to get inspired and gather information on projects being built.
Using WIN's Map to Browse Innovative Wood Projects
While WoodWorks helps developers and design/construction teams by providing free project support and technical education, WIN shows these resources in action, highlighting the work of innovative wood building professionals as they continue to expand their mass timber portfolios.
WIN has been mapping mass timber buildings since 2020, and now features more than 300 of the approximately 600 projects built or under-construction in the U.S. It's easy to use and available to anyone scouting projects for inspiration or market intelligence—or researching potential team members. WIN also recently expanded to include innovative light-frame.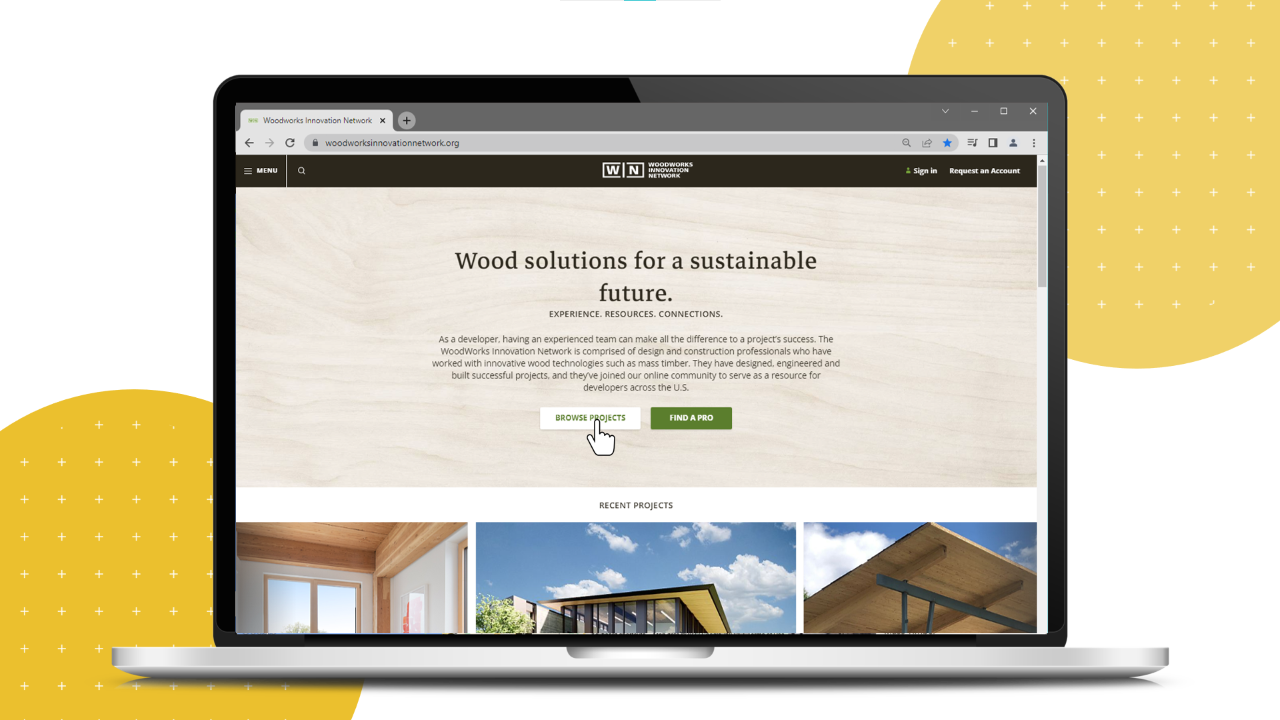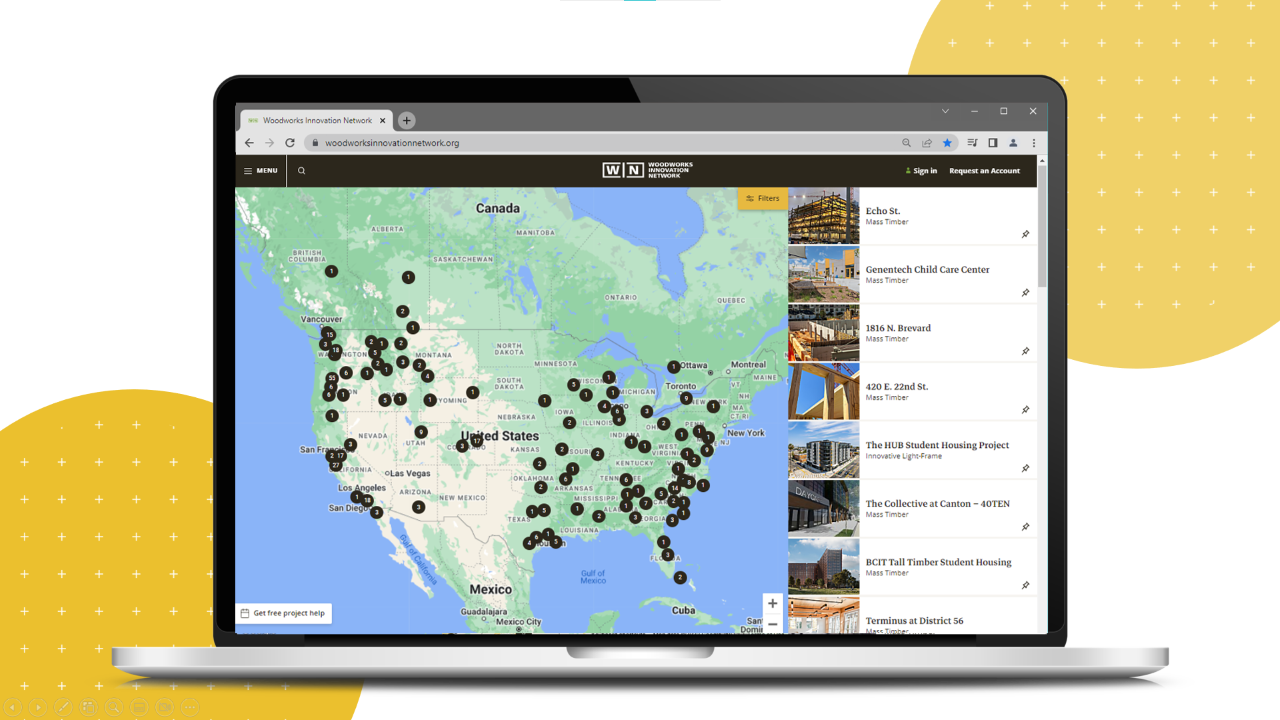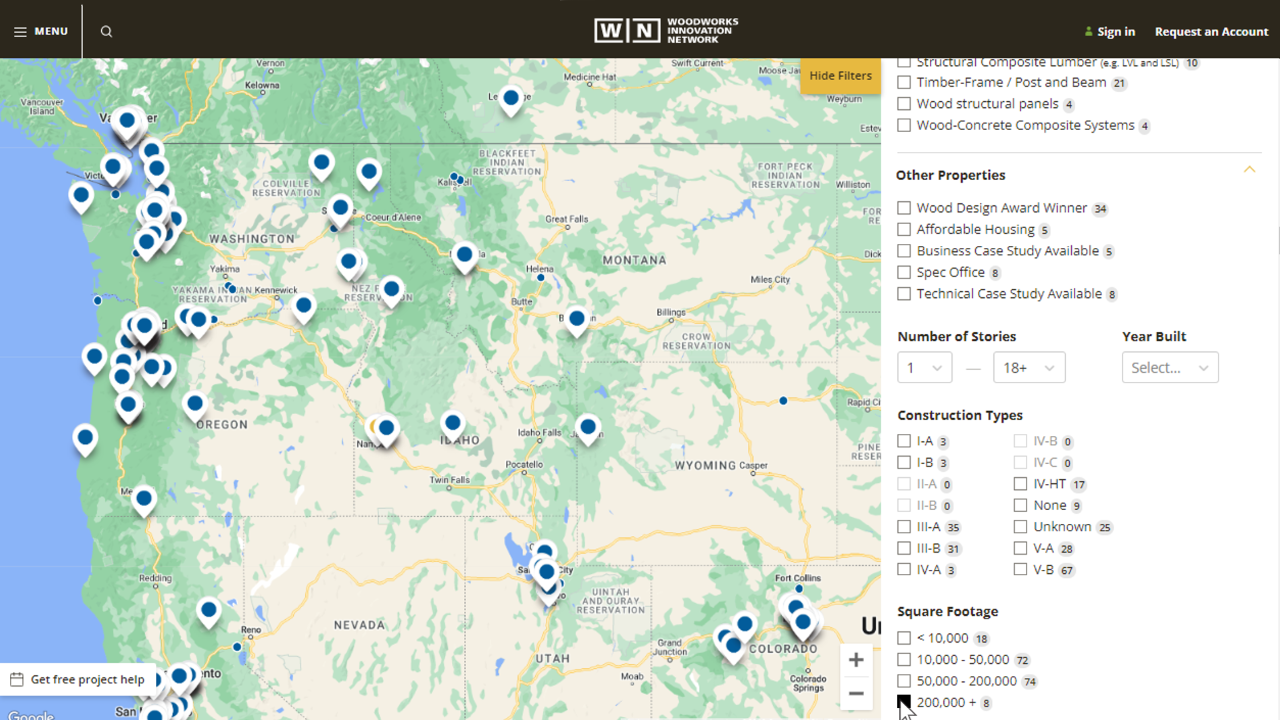 From the WIN homepage, browse projects to see the map
The map features the most newly added projects on the right-hand tool bar. Click on the project to see the project team and building details or use the Zoom feature to get a closer look at a specific region.
Use the Filter function to narrow the search. This screenshot shows structures in the Pacific Northwest that are more the 200,000 square feet. Map filters can be shared, simply copy the URL and paste it into an email to share with others.
Each project page on WIN includes details, images, and a list of companies and individuals that helped make the project a success. WIN members are hyperlinked and have their own profile pages where they can be contacted directly.
The site is free to browse, and users can apply filters to define their search by size, number of stories, construction type, structural material(s), and more. If you'd like to link yourself to projects you've worked on, create a profile, or add projects of your own—join the network.
Watch this quick 2-minute video for more on WIN.