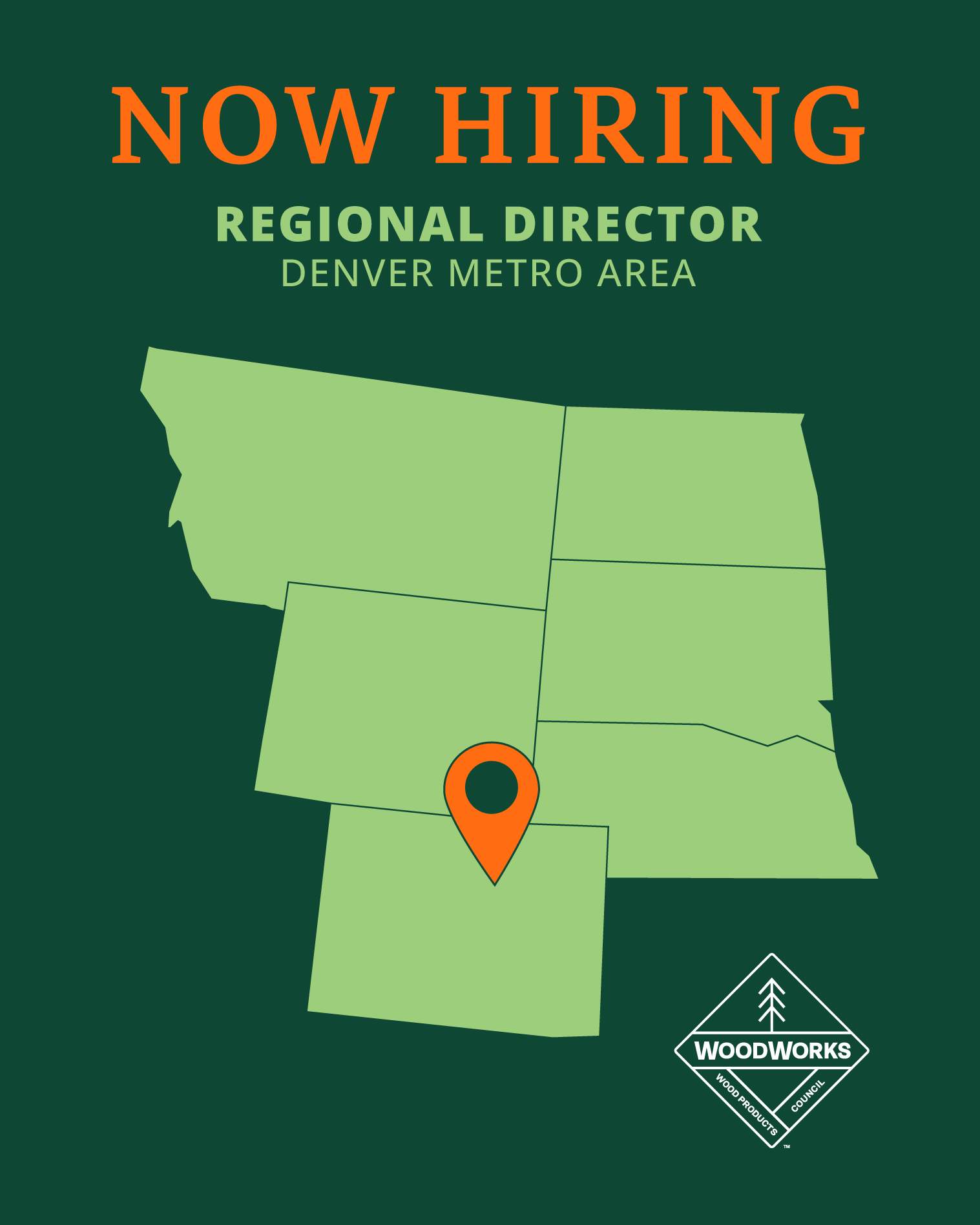 Regional Director coming soon
CO, MT, NE, ND, SD, WY
Rocky Mountain
Qualifications and Details
While we look to hire a new regional director based in Denver, Bruce Lindsey is available to support developers and design/construction teams in the Rocky Mountain region. If you have a question or would like technical assistance with a commercial or multifamily wood project, we're here to help. Contact us at Bruce@woodworks.org.. If you are interested in our open position visit our Careers page under About.
If you're a design or construction professional from CO, MT, NE, ND, SD, WY, I invite you to reach out—for free technical support, regionally-focused lunch and learns, and other types of education. I can answer your questions and help you find the most appropriate wood solution for your project.
"*" indicates required fields
Regional Events
Check back here for events I'm hosting in our region, both in-person and online.

If there aren't any regional events listed, know that I'm also available for lunch-and-learns customized to meet your team's needs. Contact me (above) to get one scheduled.

No Events found.
Popular Tools & Resources For Your Area