Exploring Mass Timber: Building Insurance & Tall Wood
November 29, 2022 @ 2:00 pm

-

4:30 pm

CST
Register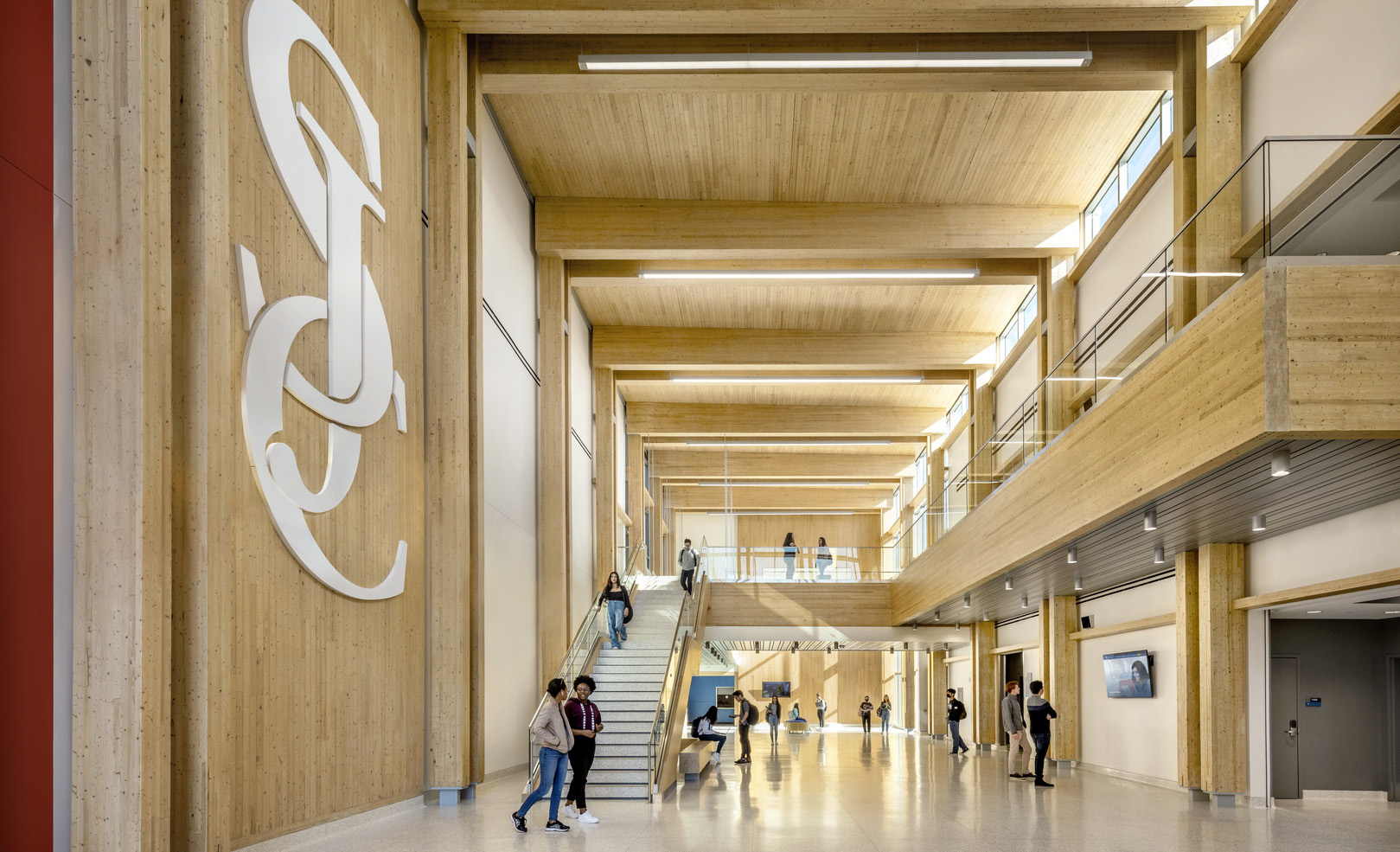 Regional Online & In-Person Event (Pasadena, TX)
This presentation will cover 2 topics:
Insurance for Mass Timber Construction: Assessing Risk and Providing Answers
This presentation will take an interactive and entertaining look at the insurance industry, with an emphasis on how it works, and how to navigate coverage for mass timber projects. Insurance in general can seem like a mystery. This session will explain aspects such as what determines premium fluctuations, impacts of a hard vs. soft market, the varying roles of brokers, agents and underwriters, and how mass timber fits into the conversation. Discussion will include factors to consider when looking to insure a mass timber project, and tips for making your mass timber projects more insurable.
Exploring Tall Wood: New Code Provisions for Tall Timber Structures
Using international examples of successful tall wood buildings as precedent, some designers have proposed tall wood projects in the states using a project-specific performance-based design approach. In order to provide a uniform set of code provisions for these tall wood buildings, the International Code Council established an ad hoc committee on tall wood buildings that proposed a set of code changes allowing up to 18 stories of mass timber construction. Those code changes were announced as approved in January 2019 and will become part of the 2021 International Building Code. Following a brief discussion of history and motivators, this presentation will introduce the new tall wood code provisions and construction types, as well as the technical research and testing that supported their adoption.
Attendees can earn 2.0 AIA/CES HSW LUs, 2.0 PDH credits or 0.2 ICC credits
Speaker:
Mark Bartlett, PE – Regional Director | TX | WoodWorks
In-Person Attendees
Venue: San Jacinto College, Anderson-Ball Classroom Building at 8060 Spencer Hwy, Pasadena, TX (Bldg. C-16, Level 1 Presentation Room)
Event Parking: Available in P15 and P17 lots
4:30-5:00 will be a walk-through of Anderson-Ball Building lobby
We will follow the safety protocols of the venue.
Upon registration, attendees are required to agree to the terms outlined in our COVID-19 Acknowledgment, Waiver, and Release form
Online Attendees:
WoodWorks will send each attendee a certificate of completion within 2 weeks via email.
Please note that to receive a certificate, attendees must stay for the duration of the event.
For questions or additional information, please contact:
Jaime Krohn, CMP
Email: jaime@woodworks.org
Ph: 312-841-8272
Photo: San Jacinto College / Kirksey Architecture / photo Joe Aker, Aker Imaging