General Contractor's Guide to Mass Timber Project Estimation
August 12, 2022 @ 2:00 pm

-

4:00 pm

CDT
Register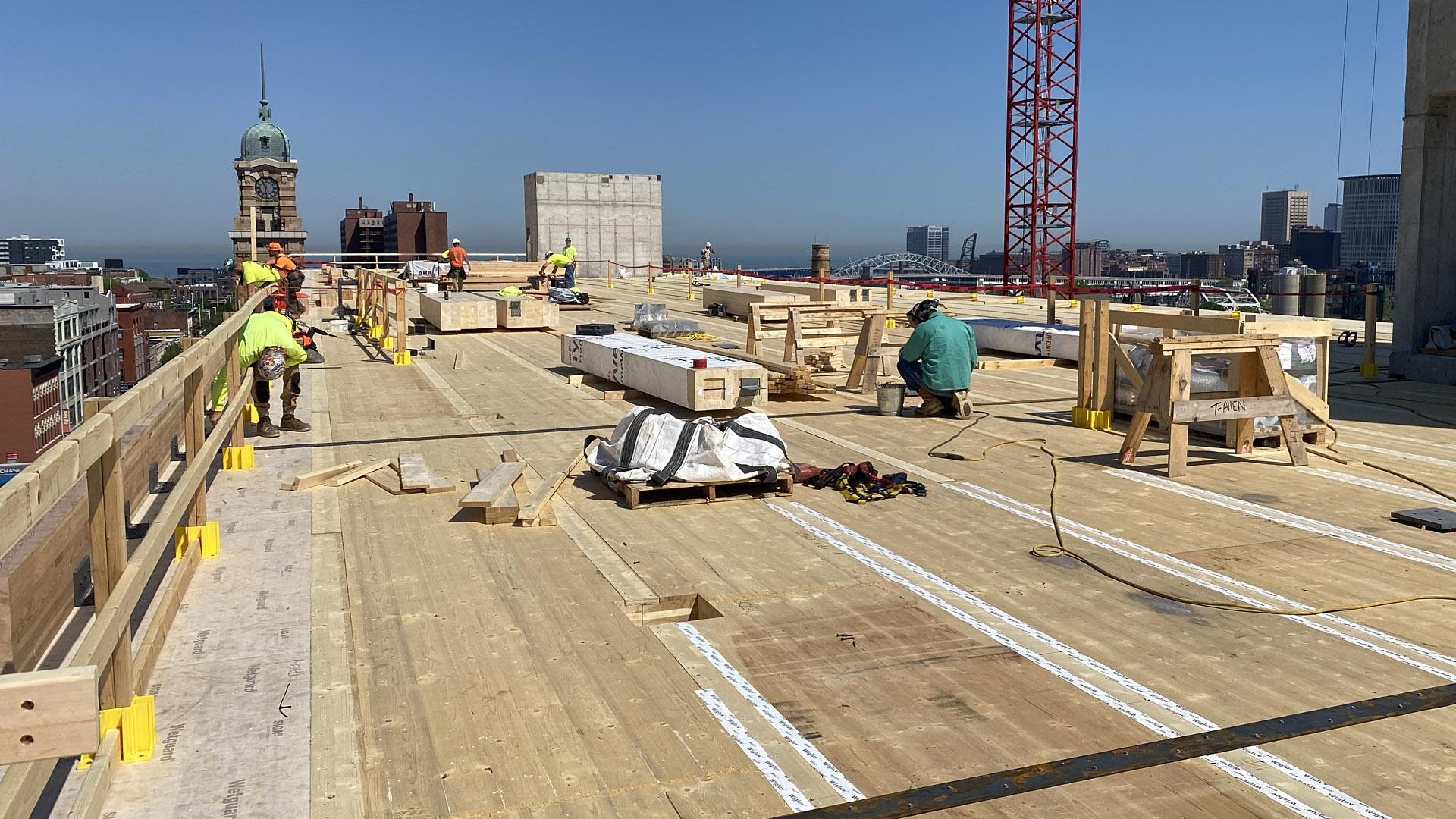 National Online Event
How can general contractors meet the growing demand for mass timber buildings? While developers across the country are pursuing mass timber projects, knowledge among the general contractor community is not yet widespread. Companies have varying degrees of familiarity with both the products and practicalities of estimating, sourcing, and building a modern mass timber structure, and early adopters continue to play a significant role in educating the rest of the community. This presentation seeks to build on this openness and environment of shared learning, providing an overview of mass timber estimation and bidding processes. We'll also discuss why some mass timber projects face resistance, and how to overcome value misconceptions to achieve success. With an emphasis on real projects, -these discussions will also include preconstruction coordination, BIM and Virtual Design and Construction, and incorporating MEPF subcontractors into a competitive bid.
Though content is primarily intended for general contractors, all involved with or interested in successfully estimating mass timber projects can benefit from participation.
Speakers:
Jeff Chan, Seagate Mass Timber  
As Preconstruction Manager, Jeff oversees Seagate's business development and project pursuits. With a diverse background in construction established over 20 years, he supports his team with strategic guidance and sound construction knowledge while working with clients to meet their design, constructability and costing needs.
Steve Whitcraft, AIA Assoc, DBIA, CHC, CPC , Turner Construction Company
Steve Whitcraft is a 38-year construction-industry veteran with a broad background of experience—from field supervision to project administration, estimating, and executive management. His projects have exceeded $9 billion in construction value and 14 million sf of enclosed space, including office buildings, hospitals, sports facilities, convention centers, hotels, multi-family residential, retail, and mixed-use. As Director of Preconstruction, Steve is responsible for client services, project strategy, preconstruction, and construction leadership.
Brandon Brooks, MBA, PMP, WoodWorks
Brandon is an experienced project and program manager, a seasoned policy analyst, and heads up the Construction Management Program at WoodWorks. He obtained a Bachelor of Science in Business Administration with a focus on finance from the University of Florida, completed his MBA at Virginia Tech, and is a Project Management Professional. He is based in Anchorage, AK.
Attendees can earn 2.0 AIA/CES LUs, 2.0 PDH credits or 0.2 ICC credits
Online Attendees:
WoodWorks will send each attendee a certificate of completion within 2 weeks via email.
Please note that to receive a certificate, attendees must stay for the duration of the event.
For questions or additional information, please contact:
Mary Schramka | mary.schramka@woodworks.org | Ph: 708-204-9578