Fire and Structural Analysis for Mass Timber Buildings
November 9, 2022 @ 1:00 pm

-

2:30 pm

EST
Register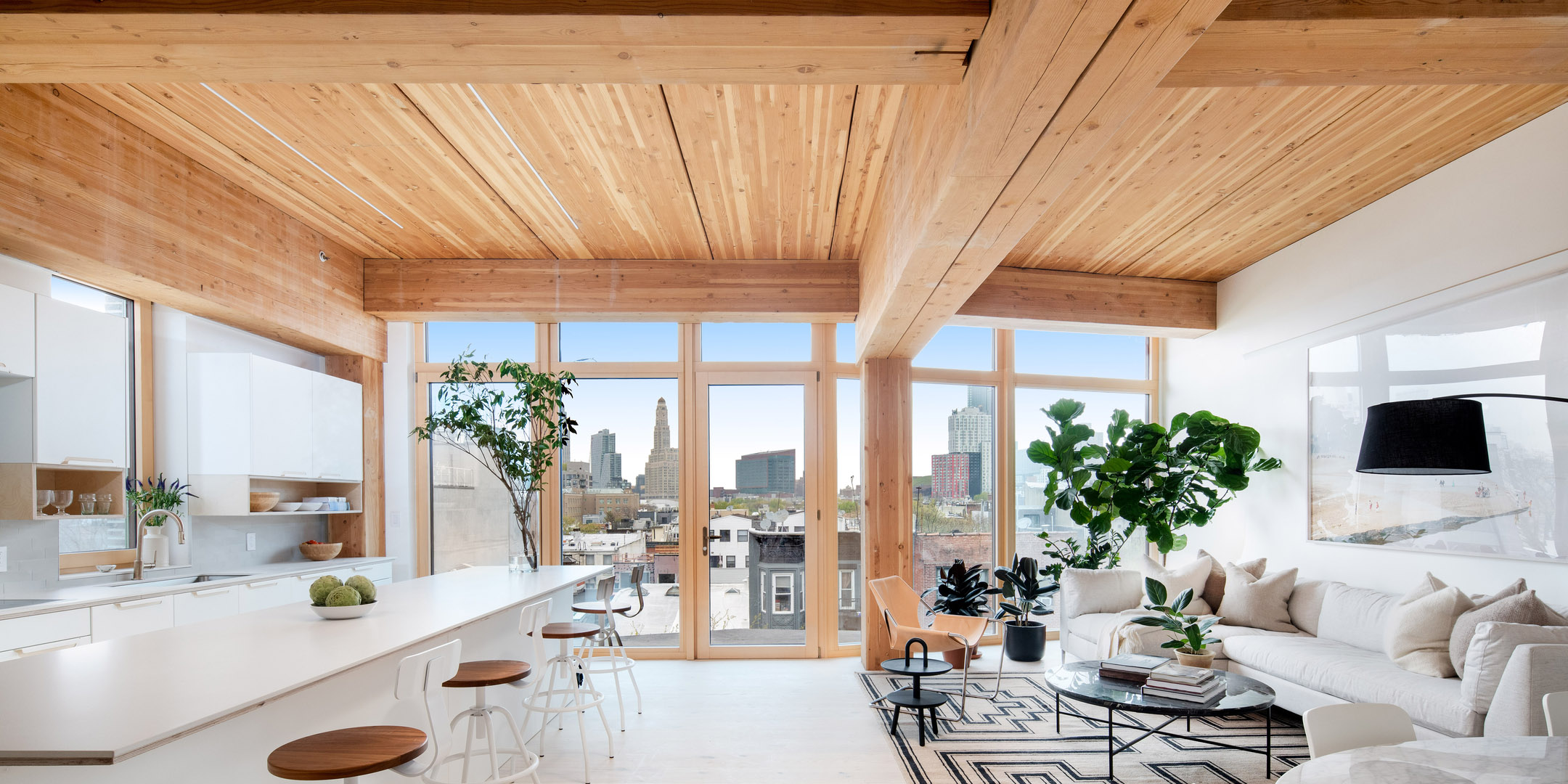 Traditionally, the role of the structural engineer on building projects has focused on structure-related tasks—such as member sizing, connection detailing, general notes, and specifications for structural components. Design criteria such as fire-resistance ratings, acoustics, and aesthetics have primarily been the architect's domain. However, when it comes to mass timber, especially tall timber buildings, the structure often contributes to the building's passive fire resistance while functioning as an exposed finish. This combination of structure, finish, and fire resistance makes the mass timber design process a necessarily collaborative effort between architect and engineer. This webinar will discuss how these topics are interrelated and provide examples of fire and structural designs that meet 1- and 2-hour rating requirements for mid-rise and tall mass timber buildings within the IBC.
Speakers:
Jessica Scarlett, EIT
Regional Director | NC, SC, TN | WoodWorks
Jessica brings to our team her enthusiasm for the construction industry and over a decade of experience in architectural design, structural engineering, project management, and acoustics—having worked on projects across the U.S. and Canada.
Scott Breneman, PhD, PE, SE
Senior Technical Director, Mass Timber | WoodWorks
Dr. Breneman is a licensed Structural Engineer and Professional Engineer in the State of California, a PE in the State of Washington, and Senior Technical Director – Mass Timber in the Project Resources & Solutions Division of WoodWorks. Scott has experience with structural design, seismic rehabilitation, and peer review of projects varying from single-family homes to high-rise hospitals.
Ricky McLain, PE, SE
Senior Technical Director – Growth and Innovation Program Manager | WoodWorks
Ricky is WoodWorks' in-house expert on tall wood buildings, providing analysis and guidance on architectural, fire and life safety, and structural design topics related to tall mass timber projects. He supports the AEC community both directly and collaboratively with WoodWorks Regional Directors, and guides the development of education and resources related to tall wood buildings in the U.S.
Attendees can Earn 1.5 AIA/CES HSW LUs, 1.5 PDH credit or 0.15 ICC credit.
Online Attendees:
WoodWorks will send each attendee a certificate of completion within 2 weeks via email.
Please note that to receive a certificate, attendees must stay for the duration of the event.
Questions?
Contact Mary Schramka at mary.schramka@woodworks.org.
Photo Credit: Timber House / MESH Architectures / Photo Travis Mark