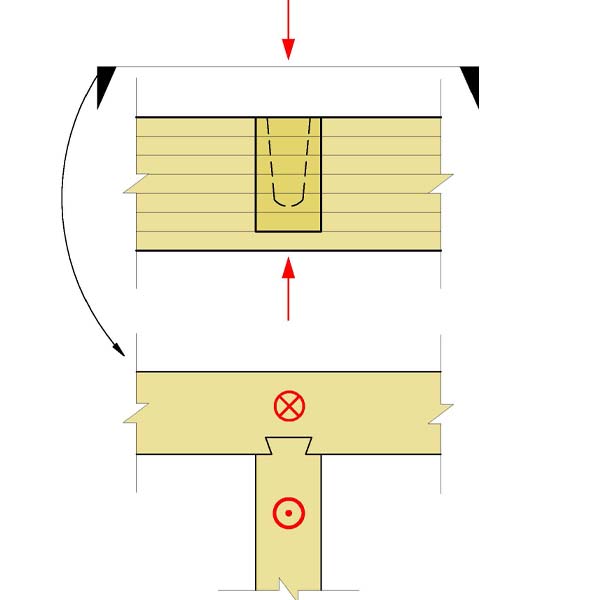 Dovetail
Wood beam is connected to wood girder with a shop-cut wood dovetail connection.
Purpose: Transfer of vertical load from wood beam to wood girder.
Design Notes
Capacity of connection determined for perpendicular-to-grain bearing and wood shear.
Proprietary jig available for fabrication.
Connection has tight construction tolerances.
Possible jig suppliers include Lignatool.
Deck not shown for clarity. Beam may require bracing for lateral-torsional buckling.
Class

Class 1

Load

Load Low

Cost

Cost $$

Const.

Constructability Advanced

Fire

Fire Rating II